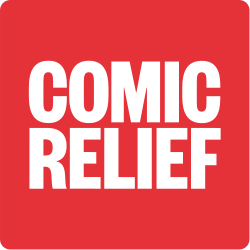 Digital Transformation Lead

Comic Relief is —like most charities —in the midst of a digital transformation and is looking for an experienced engineer to work closely with the Executive Director of Digital & Innovation to continue to steer the organisation through change, and collaborate with our IT Team to make the right technology decisions and evolve our service-oriented architecture. The successful applicant will have knowledge of a range of technologies, primarily: web, API design, CRM,but also tech architecture, tech strategy and tech innovation.
Key responsibilities:
Champion and transform our strategy and business processes to deliver a best in class digital ecosystem in alignment with business vision

Assess capabilities of and identify suitable SaaS and enterprise solutions to deliver against Comic Relief's strategy and facilitate a loosely coupled API-driven data ecosystem
In collaboration with IT

Prepare and deliver technology reviews and assessments of current technology solutions, roadmaps and architectural improvements.

Facilitate and deliver technology projects -combining bespoke and commercial software solutions
Innovate and progress Comic Relief's digital giving capabilities to deliver best in class Customer Experiences

Take an instrumental role in establishing D&I's reputation as the trusted digital and technology powerhouse for Comic Relief

With the Exec Director, lead Comic Relief's role in the 'charity as a platform' discussion and developing our strategy for meaningful contribution and participation

Progress Machine Learning projects that either unlock access to unrealised assets | streamline inefficient processes | accelerate a strategic goal (tbd which opportunities are the best candidates)

Devise, prototype and deliver at least one significant data science project per half-year in collaboration with the Data Lead

Create opportunity for engineering team members to have closer ties to Comic Relief's Social Tech portfolio e.g. mentoring, tech clinics, code reviews
Champion agile working practices across the organisation, in common with the rest of D&I.
Essential Education and Competencies:
You are a highly organised, credible technologist, excellent communicator, with strong stakeholder management and collaboration skills

You're a pragmatic technologist who knows how to explore, position and communicate trade-offs

Have a technology specialism -you will have spent the majority of your career in a technology role

Good knowledge of digital delivery -particularly through Product, Technology and people change, backed up with your own insights and POVs in tech
Role posted -
4:13pm, 22nd Nov 2019 GMT