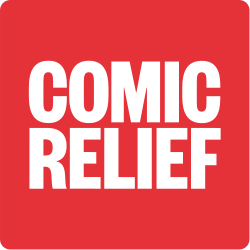 Senior Manager - Diversity and Inclusion (Part time: 3 days per week) - 1 year FTC

We are looking for a Senior Manager - Diversity and Inclusion to join our team for the next 12 months, and help us make Comic Relief an even more inclusive place to work, where everyone can be themselves and do their best work towards our mission of a Just World Free From Poverty.
You will have expertise in diversity, equality, inclusion and representation, with experience of working in organisations that work with creative, commercial and non-profit sectors.
The successful candidate will bring exceptional skills in implementing strategy, driving positive culture and communication, share skills to build in-house capacity for the future, and act as a champion externally.                                                 
Key responsibilities:
Oversight and project management of delivery of the diversity and inclusion strategy

Work with creative, commercial, and communications functions to identify effective strategies for D&I and representation

Provide in-house training and coaching to staff to upskill and embed good practice

Review internal policies and processes to ensure compliance with the Equalities Act, and D&I strategy, improving standards of policy, practice, and reporting where necessary

With the Head of People and Culture, provide regular reporting, identify risks and opportunities for continuous improvement to the Executive and Trustees

Act as a chair and coach to the internal working group and champions, building their confidence and capacity to drive positive initiatives in line with the strategy

With communications and assurance functions, establish simple and effective communications plans to report our progress to stakeholders and the public

Keep abreast of relevant legislation and best practice to ensure compliance and innovation.
Essential Skills and Competencies:
D&I practitioner with extensive experience in setting and implementing strategy demonstrating results from previous roles, preferably with teams working in a creative or commercial setting

Extensive knowledge of D&I best practices, UK legislation

Strong project management, analysis and reporting skills, able to demonstrate delivery of data informed approaches to D&I

Ability to act as a coach, trainer and mentor, building skills, knowledge, and capacity within the organisation

Experience of developing and implementing D&I initiatives in practical and innovative ways, drawing on technology to improve

A high level of self-awareness, empathy, diplomacy, and confidentiality.

Well-connected externally into D&I networks and communities.
Inclusivity Statement:
We recognise diversity and inclusion are a source of strength in achieving our mission. We therefore welcome everyone, trusting what makes us different brings creativity, styles and experiences to help us collectively do our best work. That's regardless of your gender, age, disability, religion, sexual orientation, and cultural identity. We especially welcome those from under-represented groups in modern grant-making and fundraising. We are on a journey, but if you join our team you will be part of a community that is committed to creating a diverse and inclusive environment where we want you to:
Be valued for being yourself

Do your best work, and be supported to break down barriers so you can succeed

Be heard, respected, and treated as an equal, whatever your level, experience or background

Be part of a team that is committed to making this happen – with our colleagues, partners, and contributors.
For full time roles, if you'd prefer to work part-time or as a job-share for a good work/life balance or to help you meet other commitments, as long as we can make it work with our business needs, we'll make this happen. If you need adjustments to your schedule or our office environment, to allow you to perform to your best – please let us know.
Comic Relief is committed to preventing and protecting all people from harm in their interactions with us. We expect all those that act in our name to uphold our approach to doing no harm.
Role posted -
2:07pm, 27th Aug 2020 BST