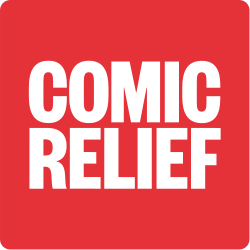 Comic Relief
Mid Weight Engineer

The focus of the mid-weight engineer within the digital and innovation team is to take vertical ownership of the whole software stack including support, monitoring and full operational responsibility. The mid-weight engineer will work closely with product managers and the wider engineering team to deliver resilient and engaging digital products that are secure, scalable and operationally efficient.
Key responsibilities:
Vertically own the engineering stack by:

Supporting product managers and stakeholders in the continuous delivery and operation of digital products.

Implementing and supporting scalable monitoring systems and practices across the engineering team.

Architecting scalable and resilient systems in line with our intensive load requirements.

Assuming operational responsibility of the stack and ensuring it's resilience at both peak and non-peak demand.
Contribute to an environment where best practices can be discussed and implemented with a team that is that fully brought into the process.

Integration of new technologies and concepts into the engineering stack, upskilling the team where necessary to handle the changes.

Working alongside product managers to help gather requirements, design new products and services, ensuring that said products and services meet their needs.
Essential Skills and Competencies:
Experience of modern website development process using NodeJS and React to provide robust software applications and architectures.

Experience of modern database technologies, such as MySQL and DynamoDB.

Experience of queuing technologies, such as SQS and RabbitMQ.

Proven track record of using industry standard tooling to deliver applications and services.

An appreciation and understanding of modern cloud providers with a proven knowledge of the  implementation of SaaS products. With an awareness of AWS technologies such as Lambda, API Gateway, CloudFront, S3 and Route53.

A background within continuous integration and continuous delivery, with a drive to automate as much repetitive process as possible with an aim to deliver consistent and stable applications.

Experience of working with and designing / delivering well documented and scalable RESTful API's.

Working within an agile team, managing expectations and delivering strong digital offerings.

Ability to clearly explain complex engineering concepts and ideas at both a technical and non-technical level.

A curious mindset, with the drive to test new ideas and concepts and integrate them within a team into the engineering process.
Inclusivity Statement:
We recognise diversity and inclusion are a source of strength in achieving our mission. We therefore welcome everyone, trusting what makes us different brings creativity, styles and experiences to help us collectively do our best work. That's regardless of your gender, age, disability, religion, sexual orientation, and cultural identity. We especially welcome those from under-represented groups in modern grant-making and fundraising. We are on a journey, but if you join our team you will be part of a community that is committed to creating a diverse and inclusive environment where we want you to:
Be valued for being yourself

Do your best work, and be supported to break down barriers so you can succeed

Be heard, respected, and treated as an equal, whatever your level, experience or background

Be part of a team that is committed to making this happen – with our colleagues, partners, and contributors.
For full time roles, if you'd prefer to work part-time or as a job-share for a good work/life balance or to help you meet other commitments, as long as we can make it work with our business needs, we'll make this happen. If you need adjustments to your schedule or our office environment, to allow you to perform to your best – please let us know.
Comic Relief is committed to preventing and protecting all people from harm in their interactions with us. We expect all those that act in our name to uphold our approach to doing no harm.
Role posted -
4:16pm, 17th Mar 2020 GMT