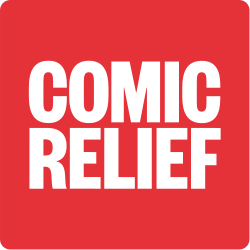 Comic Relief
Fundraising Associate (Schools)

The Fundraising Associate (Schools) is responsible for driving schools and nurseries fundraising for Red Nose Day, Sport Relief and other year-round activity, delivering against strategy to maximise income from these campaigns.
Key responsibilities
Drive school, nursery and under-16 fundraising activity, working with the Schools and Community Fundraising Lead, data and audience strategy teams to identify key fundraiser insights, using these to influence strategy and plans.

Develop approaches to maximise income and identify new opportunities for fundraising from events, challenges and other propositions

Collaborate with marketing and communication teams to identify marketing strategies to maximise school and nursery engagement, that lead to pack and merchandise sales.

Monitor and report on pack orders, merchandise sales and income, working closely with data teams to identify trends and insight, and to proactively suggest new forms of engagement.

Implement and oversee a stewardship plan for top fundraising schools, including recruitment and management of stewardship campaign assistants

Recruit and manage partnerships with school and nursery chains, and other educational organisations, writing pitches to secure partnerships and managing partners to maximise income generated.

Identify inspiring fundraising stories that can be used in marketing materials, fundraising materials and editorial. Collect and document these stories, collecting photos, fundraising totals and permissions, acting as the main point of contact for the establishments.

Brief and manage freelance educational consultants to develop engaging educational resources that support fundraising activity and improve understanding of Comic Relief's goals and campaigns.

Work with educational consultants to keep up-to-date with developments in the education sector and share these learnings with the team and wider organisation.

Process and document invoices and expense claims relating to school fundraising work and provide reports of expenditure and forecasted spend as required.
Essential Education and Skills
Experience of delivering fundraising strategies and propositions for UK schools and nurseries

Experience of managing external relationships

Experience of matrix working
Key Competencies
Strong attention to detail – to produce work, which is consistently accurate and which fits the purpose for which it was intended.
Excellent communication skills – written and verbal

A proactive, positive and fun individual with a "can do" attitude.
Role posted -
3:39pm, 5th Jun 2019 BST