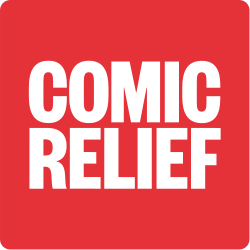 Comic Relief
Individual Giving Lead (1 year fixed term contract)

Comic Relief is becoming a creative agency for a social change, an agency that is proud to be bold, confident and even edgy. We want to harness creativity to better effect, value our brands, embrace talent, connect globally, engage and empower many more people in our mission.
As one of the nation's most loved brands Comic Relief is at an exciting and transformational stage in its development.
Whilst super serving our existing audience with refreshed comedy content and entertaining ways to give and participate though our flagship events of Red Nose Day and Sport Relief we are looking to develop new ways to engage new and existing audiences to attract the next generation to care, buy, do and donate.
We are looking for an Individual Giving Lead to co-lead on a new direction for Comic Relief's fundraising strategy. We're developing initiatives beyond our campaign period, across Digital, Broadcast and Donor communications, and we're looking for a digital fundraiser with people management experience to take on that challenge!
PURPOSE OF JOB:
The Individual Giving Lead, with the Head of Public Fundraising, will lead the strategic direction, and be accountable for fundraising income across Digital, Broadcast, and Donor communications during campaign and year-round, in line with our social change policy.
Key responsibilities:
Develop and lead Comic Relief's public engagement strategy in the UK, to enable overall income to grow year on year from both our flagship campaigns and year round income. Activities include direct giving through broadcast programming, individual sponsorship of our challenges and digital fundraising initiatives

Work with the Creative Leads for Red Nose Day, Sport Relief and New Ventures to determine the best initiative and income targets for both campaign and year-round income, segmented by audience and channel

Work cross organisationally to identify the most appropriate content, donation mechanism and proposition for Comic Relief's Public Engagement strategy

Create a clear annual fundraising plan detailing activity to meet agreed targets

Maintain an overview of fundraising policies and processes ensuring they are aligned with legal compliance and best practice in fundraising

Lead and manage the team by setting clear performance objectives and KPIs including income targets.

To work closely with colleagues in Brand and Creative and Events and New Business to provide fundraising expertise to the wider management activity.

Manage and report against the public fundraising income and expenditure budget as well as other KPI's to actively manage a portfolio of activities, maximising response.
Essential Experience and Competencies:
Experience of leading and managing employees within a matrix management structure

Significant digital fundraising experience specifically on mass-participation events and broadcast propositions

Proven track record in managing big figure fundraising targets and growing income

Exceptional networking, negotiating, influencing and persuading skills

Think strategically and be able to evaluate decisions in the short, medium and long term

Effective Communication skills, written and oral – including strong presentation skills

Building and sustaining effective working relationships both internally and externally.
Role posted -
11:07am, 5th Feb 2019 GMT