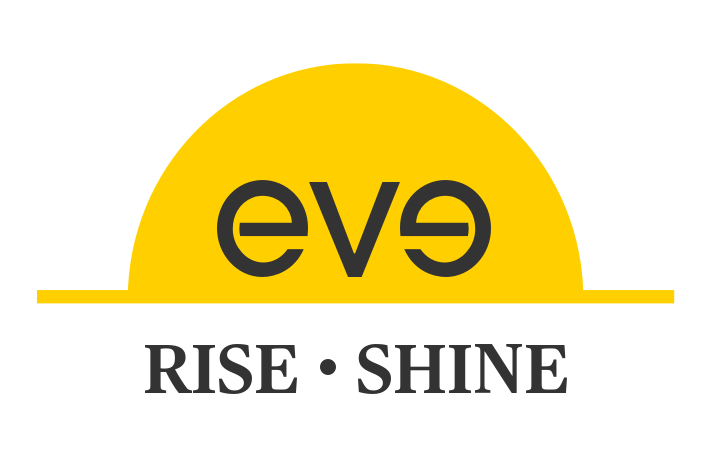 Bilingual (French and English) Customer Experience Executive
eve sleep
Salary: £24,500
Location: London
Closing: This role has no specific closing date.
Role posted - 11:37am, 26th Jan 2021 GMT
Perks and benefits

Enhanced maternity and paternity leave
Job Description
The Opportunity
We are looking for a passionate Bilingual (French and English) Customer Experience Executive to join our Customer Experience Team who thinks with a 'Customer First' head.
As part of the Customer Experience team, you will work across our UK and French market, so you'll need to be able to communicate effectively with strong oral and written communication skills in English and French. You will be part of a wider Customer Experience team, all with one thing in common, providing the best possible start to all our eve customers.
As a Bilingual Customer Experience Executive, you will touch on every point of the customers experience the journey from answering enquiries via a range of channels, educating and offering other eve products to the customers that may benefit their sleep wellness as well as taking ownership of any escalated issues and finding the solution that puts our customer first.
If you are a real team player, committed, passionate, with boundless energy, always thinking 'Customer First', then read on.
Day to day stuff
Answer customer enquiries via all channels - phone, email, live & chat.

Ensure all contacts are answered within the agreed time and look to upsell, cross-sell, and offer alternatives.

Ownership of any escalated issues regarding delivery or collection, following up with the customer and logistic partners to ensure a fast resolution.

Maintain a complete understanding of the eve products to ensure top quality assistance for pre-sale enquiries and drive them to a successful sale.

Represent the brand. As the voice of eve, you'll always provide an engaging, positive, vibrant and extraordinary customer experience.

Follow up with customers when necessary to ensure an outstanding experience is provided during the customer's journey.

Keep customers informed of delivery updates, delays or stock shortages.

Provide excellent aftercare - sales service by processing return request in a timely and effective manner.

Work closely with the Operations team and follow up on outstanding order and shipping updates.

Ensure customer enquiries are dealt with promptly and in line with our service level agreements.
What we'll love about you:  
It is a must for the role to be Bilingual in French and English.
An expert when it comes to working in a customer-facing role, you will know what it takes to deliver first-class customer service.

Natural communicator with strong oral and written communication skills - Able to communicate effectively at all levels in English and French.

High energy, adaptability, and the ability to present solutions with passion - we're after someone who wants to change the world of sleep for our customers!

Everyone knows you for your superb organisation skills.

A planner – resilient in the face of tight deadlines and comfortable managing multiple tasks.

We pivot faster than our dancing sloth here at eve, so you will need to be flexible and okay with change.

High energy, adaptability, and the ability to present solutions with passion - we're after someone who wants to change the world of sleep for our customers!

You'll be well practised at using your initiative, have a can-do attitude and will be peachy keen to learn and grow.

A self-starter and a contagious spirit of building the best brand we can. However, you will be highly collaborative and work closely with the rest of the business, with everyone playing their part.

We care and respect each other at eve. We look for those who do the same whilst building and maintaining relationships with others.

Building the eve culture is important to us, and we want people who will contribute to this and are passionate about what we are doing and eager to join us on the journey of sleep wellness.

Experience in retail and e-commerce is preferable; however, not essential.
what you will love about us: - 
Aside from the job role, the people and our culture, we have a few other things that make eve a pretty fantastic place to be:
No more sleepless nights. Once you have passed probation, you will receive an eve mattress and pillow on us. Believe us; you will never have been so excited about a mattress and pillow. There's also a generous staff discount and one for family and friends, too.

Looking after you. You'll have the choice to sign up for private health insurance with Vitality on completion of probation. We'll cover the cost while you enjoy 24/7 online GPs, access to excellent medical care, incentive points to get fit or stay fit, and some seriously fantastic discounts.

Flexible hours. Being a sleep wellness company, we know that people tend to be either an early bird or a night owl or something in-between. That's why we have flexible hours to help everyone be the very best version of themselves (and catch those extra zzz's).

Holiday. You'll get 25 days a year, excluding Bank Holidays. And because we want you to stick with us, we'll give you an extra day's holiday every year after you've worked with us for 2 years, up to a maximum of 30 days. Nice, eh?

Birthday day. Fancy an extra day off on your special day? We give you a day's annual leave in addition to your 25 days on your birthday. Make sure you celebrate in style.

Grow with us. We're passionate about your growth, and throughout each year, we want to champion (and understand) your personal development goals. We also host personal and professional learning opportunities.

Weekly yoga. You don't have to be a pro yogi to join in with this one. Every week we head off into the world of Zoom for weekly yoga classes to help us unwind and relax. 

Cycle to work scheme. We believe in your overall wellness and want to support where we can. So, after 3 months with us, you can apply to our Cycle to Work scheme and invest in some seriously cool wheels.

Sharing is caring. We're not afraid to talk about mental health and believe it's a fundamental human right to feel supported. That's why we work with Spill, a remote mental health service that provides support in all different shapes and sizes. This one's on us, so use it to your heart's content.

Culture champs. The word culture is thrown around these days. But we live for ours. That's why we've got a team of proactive culture champs who plan fun stuff that brings us all together. So whether it's a remote cooking lesson, a brain gym sesh or a surprise in the post, we've got a smashing culture that gives back on the reg. And we're pretty damn proud of it.

Wednesday brekkie. When we're in the office, we set you up with a healthy breakfast every Wednesday morning so fuel you through the day.

Thursday drinks. What better way to kick back than with a Thursday tipple? We'd usually do it in person, but right now, we do it via Google Meet. Some weeks we host games, and other weeks we have a general chinwag. 

Not your typical bonus. Our people enjoy the same financial bonus, regardless of experience, salary or seniority. This is just one way we're smashing inclusivity.

Share the love. We're always on the lookout for talented people to join the eve team. So if you recommend someone for a role we are recruiting for, and they're successful, you'll receive £500 once they complete their 3-month probation. Nice.

Simply The Best. We're not afraid to champion each others' successes, which is why we hold monthly Simply The Best nominations and recognitions. So that we can shine a light on successes across the business, no matter how big or small.

Doggy friendly. Yup, you read that right. Our workplace is doggy friendly, so some of our team bring their furry friends in a few days a week.
Removing bias from the hiring process
Your application will be blind reviewed by our hiring team to ensure fairness
You'll need a CV/résumé, but it'll only be considered if you score well on the blind review
Removing bias from the hiring process
Your application will be blind reviewed by our hiring team to ensure fairness
You'll need a CV/résumé, but it'll only be considered if you score well on the blind review