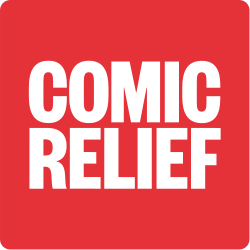 Data Analyst

You'll be providing key insights to the organisation, making sure that decision makers have the information they need to make digital giving and community fundraising a huge success. Working closely with fundraisers, you'll be mining our supporter data systems to provide rapid feedback on the results of our activity and using data from previous campaigns to identify trends and make data-driven recommendations for optimising activity moving forwards 
Key responsibilities:
Work closely with the Online Analytics Manager and Senior Data Analyst to give an holistic view to fundraisers on the results of our activity.
Identify and explore trends to make recommendations for new tests within audience segmentation and direct marketing.
Deliver live reporting and analysis during live events including Night of TV.
Build and refine self-service dashboards to enable teams to track their activity's performance.
Assist in training teams to use the self-service dashboards and improve data literacy within departments.
Proactively suggest analysis to add value to the business wherever possible
Ensure all statutory requirements relating to GDPR legislation, personal data storage and processes and data sharing are satisfied.
Essential Education and Competencies:
Self-motivated, detail-oriented, learn autonomously, and highly organized
Fluency in SQL or equivalent business intelligence experience.
Building complex reporting solutions across multiple data sets.
Experience working in cross-functional team and understanding of agile delivery methodology.
Collaborative worker – able to work closely with leadership and other teams.
Effective relationship builder with strong stakeholder management skills.
Curious and creative thinker – to create a learning organisation committed to continuous improvement and always striving to do things better.
Experience of Tableau (or a similar visualisation tool) would be advantageous
Inclusivity at Comic Relief
We recognise diversity and inclusion are a source of strength in achieving our mission. We therefore welcome everyone, trusting what makes us different brings creativity, styles and experiences to help us collectively do our best work. That's regardless of your gender, ethnicity, age, disability, religion, sexual orientation, and cultural identity. We especially welcome those from under-represented groups in modern grant-making and fundraising. We are on a journey, but if you join our team you will be part of a community that is committed to creating a diverse and inclusive environment where we want you to:
Be valued for being yourself

Do your best work, and be supported to break down barriers so you can succeed

Be heard, respected, and treated as an equal, whatever your level, experience or background

Be part of a team that is committed to making this happen – with our colleagues, partners, and contributors.
Comic Relief is committed to preventing and protecting all people from harm in their interactions with us. We expect all those that act in our name to uphold our approach to doing no harm.
Role posted -
5:08pm, 19th Nov 2020 GMT