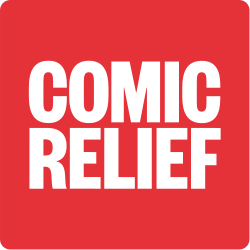 Partnership Manager - Jersey Overseas Aid (2 Year Fixed Term Contract)

In 2017 Comic Relief and Jersey Overseas Aid established a partnership that invests in financial inclusion across 3 African countries. The Partnership Manager will manage a portfolio of grants in Zambia, Sierra Leone and Rwanda supporting funding partners (grantees) to bank the unbanked, ensuring that financial services are wide reaching, accessible and effective. The role will also support in the design of a new programme rooted in financial inclusion and the new Comic Relief funding strategy.
Key Accountabilities / Objectives
Manage the portfolio of grants and undertake effective monitoring to ensure that all grants perform well. Provide considered feedback, advice and guidance to funding partners (grantees).

Use and maintain grant-related data in the grant management system and work with others to evolve and improve our systems and processes.

Meet regularly with the programme partner, Jersey Overseas Aid.

Work with Finance and the Senior Partnership Manager to proactively manage partnership budgets.

Monitor programme spend to ensure the programme remains on track.

Identify and champion stories of success and key learning points from within your portfolios, working cross-departmentally to share learning, gather content and inform external communications.

Facilitate learning between funding partners in the portfolio.

Produce internal and external reports.

Identify and attend key events and represent and positively promote Comic Relief and Jersey Overseas Aid in appropriate fora, networks and consortia.

Proactively create opportunities for thought leadership in stakeholder publications across the Financial Services sector.
Essential Education and Skills
Solid experience of working in international development essential (with experience of working in Sub Saharan Africa advantageous).

Significant experience of making and/or managing large and complex grants with large institutions, particularly in the area of financial services (with experience of working on financial inclusion, microfinance and fintech advantageous)

Familiarity with a variety of project development and grant management tools including theory of change, MEL plans, and budgets.

Experience of partnership working.

Strong relationship management skills across a range of stakeholders.

Strong organisational skills, effectively prioritising and managing workload.

Strong communication skills, both oral and written, across a range of audiences.

Strong monitoring, evaluation and learning skills.

Fun, innovative and proactive team player who remains solutions focused.

Good communication and relationship management skills – for dealing with external partners and staff members.
Interviews planned for the 12th and 13th of November, please state if you are unable to attend on these days.
Role posted -
9:52am, 22nd Oct 2019 BST