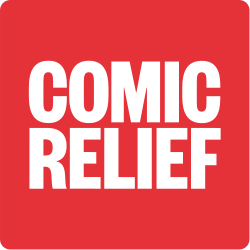 Comic Relief
Finance Business Partner - Fundraising

The Finance Business Partner is responsible for supporting the Senior Finance Business Partners (SFBP) in analysis of cost and income and cost management. The Finance Business Partner will support the production of monthly management accounts and provide insightful variance analysis between actual, forecast and budget costs and income.
 Key responsibilities:
Carry out an accurate and efficient month end process; reviewing numbers to ensure accuracy, processing any budget holder journals and calculating allocations.

Prepare monthly management accounts narrative, highlighting variances against budget/forecast and liaise with SFBP to identify the steps being taken to address variances.

Prepare a monthly headcount analysis for your areas, explaining any variances to budget/forecast and establishment list.

Join with the SFBP to meet with all budget holders monthly to discuss results, answer queries and ensure adequate plans are in place to meet budget and forecast.

To be fluent with the chosen forecasting and planning tool to ensure high quality data is presented in budget packs and forecasts and variance analysis is accurate.

Support the Year end analysis of costs and income against budget and forecast.

Support SFBP to prepare consolidation month end reports, budgets and forecast as required.

Design, develop new reports, management and Trustee reports as requested

System administration for the forecasting & planning tool
Essential Skills and Competencies:
Qualified through recognised Charted Professional Accounting body.

Experience using enterprise finance systems.

Sound knowledge of Charity SORP, IFRS.

Expert book-keeping knowledge

Sound IT and excel skills

Knowledge of VAT relevant to Charities.

Experience of dealing with external and internal auditors.

Experience of using great plains and Microsoft dynamics.

Knowledge of gift aid and corporation tax structures.

Knowledge of PAYE, NI and Pensions.
Role posted -
3:18pm, 8th Nov 2019 GMT