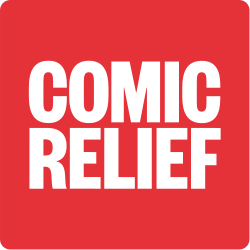 Funding Team - Portfolio Manager (12 Month Fixed Term Contract)
Comic Relief
Employment Type
Full time
Location
Hybrid · London, UK
Our offices are in London, and we are a hybrid working organisation
Salary
£40,422 - £43,014 (GBP)
Team
Strategy / Funding Team
Closing: 11:59pm, 27th Nov 2023 GMT
Perks and benefits

Employee Assistance Programme

Enhanced maternity and paternity leave
Job Description
Purpose of job
A key relationship manager for partner funding, with a focus on ensuring the effective management and delivery of grant initiatives within the 'Alleviating the Effects of Poverty' strategic programme, with the aim of achieving our vision of 'a just world free from poverty'.
The Portfolio Manager will have responsibility for 15 to 25 investments with partner organisations in the UK and internationally, and contribute to the work of new funding calls.  This could include directly funded partners and intermediary funding partners.
The post holder will ensure excellent grant making and management practice.  This will include establishing a relational and trust-based approach, putting experts by experience at the heart of decision making, demonstrating a commitment to learning and achieving social impact, and focusing on sustainability.
Key Responsibilities:
Manage medium- to high-risk investment relationships, ensuring that the investment portfolio is managed in a timely and responsive way, using Comic Relief's (CR's) systems and processes.

Work closely with the Head of Programme and with other Funding Team colleagues to deliver a comprehensive and measurable programme of social change.

Lead the management of assigned funding portfolios, and coordinate with other Funding Team colleagues when needed e.g. in supporting funding programmes that have similar aims or objectives.

Manage all requirements, such as narrative, financial and risk reporting, and collaborate with the Programme Coordinator, Finance colleagues, and MEL colleagues as appropriate.

Work with the Assurance and Finance teams to ensure ongoing compliance across the portfolio with legal requirements, our grant conditions, reporting requirements and best practice.

In collaboration with the Partnerships Team, contribute to strong relationships with relevant co-funding partners, including corporates and/or trusts, foundations and institutions (TFIs), and support reporting and other requirements.

Work closely with Social Change & Impact team members to identify shared learning and to make choices about where to amplify learning.

Work collaboratively across CR to support storytelling; existing and potential funding partnerships; and learning from CR's programming and the knowledge of external partners.

Manage the work of freelance assessors and other contractors as required.

Represent CR in relevant networks, coalitions and at external events.

Develop a basic understanding of all areas of social change that are prioritised by CR.

Communicate in an open, honest and transparent way with funding applicants, funded partners and funding partners.

Ensure that, when applicable, people with lived or learnt experience are actively engaged with our work, contributing to the design and decision-making process of our funding portfolios.
 Person Specification
 Essential criteria
Experience of managing grants, within a donor and / or an implementing organisation, that supports work in the UK, or in low-income or lower-middle income countries.

Experience of managing donor reporting.

A good understanding of developing, implementing and evaluating programmes.

Self-motivated, enthusiastic and a strong planner, with flexibility to navigate the unexpected.

An understanding or lived experience of social injustice, and commitment to EDI and tackling social injustice and prejudice.

Personal and effective relationship builder with ability to nurture trust and respect in relationships, and  cross-functional / collaborative working.

Analytical thinker with the ability to see the bigger picture and make appropriate and effective decisions.
 Desirable criteria
Experience and knowledge working closely with funder partners and donors for social change.

Experience of managing funding from other institutions, trusts or foundations and/or government funding.

Experience of managing large or complex grants.
We recognise diversity and inclusion are a source of strength in achieving our mission. We therefore welcome everyone, trusting what makes us different brings creativity, styles and experiences to help us collectively do our best work. That's regardless of your gender, age, ethnicity, disability, religion, sexual orientation, and cultural identity. We especially welcome those from under-represented groups in modern grant-making and fundraising. We are on a journey, but if you join our team you will be part of a community that is committed to creating a diverse and inclusive environment where we want you to:
Be valued for being yourself

Do your best work, and be supported to break down barriers so you can succeed

Be heard, respected, and treated as an equal, whatever your level, experience or background

Be part of a team that is committed to making this happen – with our colleagues, partners, and contributors.
Comic Relief is committed to preventing and protecting all people from harm in their interactions with us. We expect all those that act in our name to uphold our approach to doing no harm.
Removing bias from the hiring process
Applications closed Mon 27th Nov 2023
Removing bias from the hiring process
Your application will be anonymously reviewed by our hiring team to ensure fairness
You won't need a CV to apply to this job
Applications closed Mon 27th Nov 2023