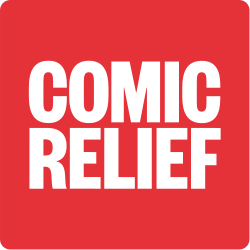 Community Fundraising Manager (Maternity Cover - likely 1 year FTC)

The Community Fundraising Manager is responsible for implementing the community fundraising strategy for Comic Relief including Red Nose Day, Sport Relief and other year round activity, including proactively developing approaches to maximise income.                                                              
Key responsibilities:
Lead on all community fundraising, working closely with data and audience insight support to identify fundraiser insights, using these to influence development of strategy and plans.

Collaborate with marketing team to identify strategies to maximise community engagement.

Develop impactful community fundraising stewardship plans, that deliver audience conversion and retention.

Produce inspiring, clear and insightful creative briefs for fundraising products and communications, working with creative and digital teams to ensure successful delivery.

Ensure fundraising propositions and communications adhere to legal policy and regulations, working closely with legal and compliance teams.

Monitor and report on deliverables and income to identify trends and insights, and proactively suggest new forms of engagement.

Provide expert fundraising input across the organisation to actively shape community fundraising propositions and ensure opportunities are maximised.

Recruit and line manage campaign support staff.
Essential Skills and Competencies:
Significant experience of developing and delivering fundraising plans and propositions

Proactively problem solve and improve approaches as delivery progresses

Effective communication skills, written and oral – including strong presentation skills

Building and sustaining effective working relationships both internally and externally
Inclusivity at Comic Relief
We recognise diversity and inclusion are a source of strength in achieving our mission. We therefore welcome everyone, trusting what makes us different brings creativity, styles and experiences to help us collectively do our best work. That's regardless of your gender, ethnicity, age, disability, religion, sexual orientation, and cultural identity. We especially welcome those from under-represented groups in modern grant-making and fundraising. We are on a journey, but if you join our team you will be part of a community that is committed to creating a diverse and inclusive environment where we want you to:
Be valued for being yourself

Do your best work, and be supported to break down barriers so you can succeed

Be heard, respected, and treated as an equal, whatever your level, experience or background

Be part of a team that is committed to making this happen – with our colleagues, partners, and contributors.
Comic Relief is committed to preventing and protecting all people from harm in their interactions with us. We expect all those that act in our name to uphold our approach to doing no harm.
Role posted -
9:46am, 26th Mar 2021 GMT