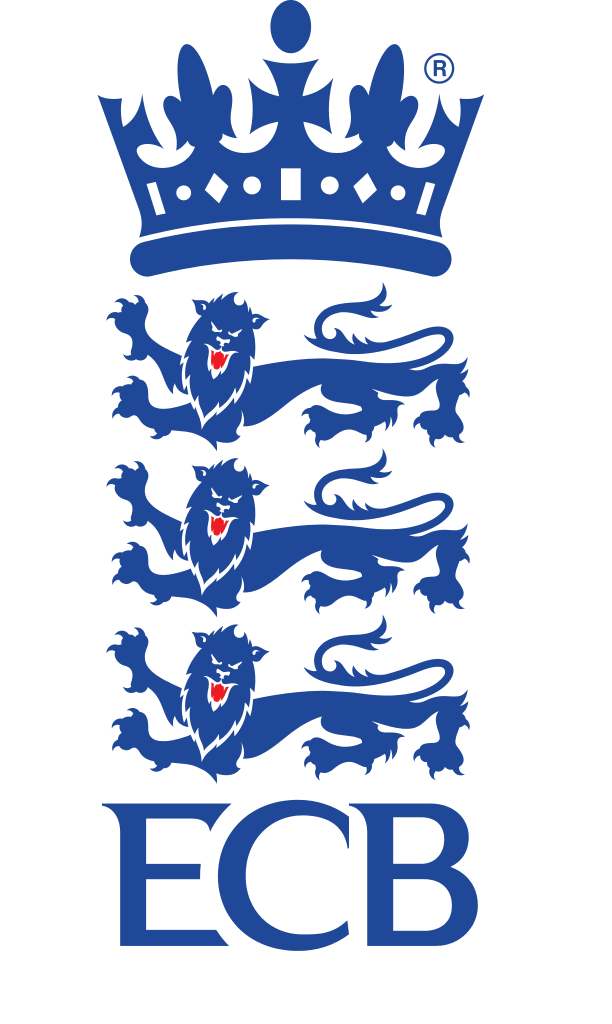 ECB Chief Executive Officer
England and Wales Cricket Board
Location
contact SIqbal@spencerstuart.com to apply
Salary
contact SIqbal@spencerstuart.com to apply
Closing: 6:00pm, 23rd Sep 2022 BST
Perks and benefits

Employee Assistance Programme

Additional parental leave

Enhanced maternity and paternity leave
Job Description
** TO APPLY PLEASE EMAIL SIqbal@spencerstuart.com***
Applications submitted via the ECB portal will not be reviewed.
BACKGROUND
The England and Wales Cricket Board is the national governing body for cricket in England and Wales, supporting the game from the grassroots to elite England teams.
We know that cricket is a force for good and makes an enduring impact on people's lives. It provides great entertainment. It teaches important skills, both physical and social. It can help inclusion and social cohesion. It's something for everyone to watch, play or enjoy, across genders, age, disability and diverse communities. Our purpose is to improve lives and connect communities, and our goal is to inspire a new generation to say 'cricket is a game for me'.
In 2020, the ECB launched a five-year strategy 'Inspiring Generations' to grow the game of cricket and inspire more people to pick up a bat and ball. Despite the challenges of Covid-19, over the past two years we have been delivering on the strategy, and have invested record amounts into the game. The imperative of making cricket a more inclusive sport is clearer than ever.
At the top of the game, England's Men are reigning 50-over World Champions after winning a dramatic final at Lord's in 2019, and England's Women recently reached the final of the women's 50-over World Cup after winning the previous competition in 2017. England boasts a further four successful national teams with England Visually Impaired, England Physical Disability, England Deaf and England Learning Disability teams competing across the world.
The ECB oversees the professional men's and women's domestic game, supporting and growing the players and the pathways, as well as recreational cricket played by around two million people across the country each summer.
 The ECB also runs  participation programmes that give more than a million children and young people a chance to play cricket and invests in new pitches and facilities to give more people opportunities to play the game.
 By growing the game and broadening cricket's appeal, we can ensure cricket remains relevant in today's society.
Equity, Diversity and Inclusion (EDI)
The ECB wants cricket to be a game for everyone - a truly inclusive and diverse sport where everyone feels welcome and there is opportunity for all. While we recognise there is still much work to do before all communities and individuals think 'cricket is a game for me', a significant amount of action is being undertaken in order to achieve lasting change, and this will be an ongoing priority for the ECB.
This commitment is detailed in the ECB's EDI plan which covers four core foundations of empowering people, building diverse teams, developing inclusive environments and leading with accountability. The ECB has committed to delivering 12 key actions by the end of 2023.
In November 2021, the ECB also published its action plan, jointly developed with the game's 41 members to tackle racism and all forms of discrimination in the game.  For further information please see: ECB EDI Action Plan 2021
For further information regarding the ECB, please visit the website at www.ecb.co.uk
Bios of the ECB Executive and Board can be found at the following links:
https://www.ecb.co.uk/about/who-we-are/our-executive
https://www.ecb.co.uk/about/who-we-are/our-board
POSITION SUMMARY
The ECB are looking to appoint an ambitious, inspirational leader to serve as its new Chief Executive Officer. This is an opportunity to shape the next stage of the ECB's evolution and the successful candidate will be an exceptional communicator and ambassador with the ability to manage and build relationships across a diverse range of stakeholders. They will have a proven track record of building and developing successful brands and businesses, as well as a strong understanding of the complexities of the commercial, political and operational aspects of leading a sport's national governing body. The new Chief Executive Officer will bring a transformational mindset to the role and will have a strong history of driving change and ensuring high performance throughout large-scale organisations. Candidates must also have a proven track record in improving Equity, Diversity, and Inclusion. This role requires a complex mix of political nous, energy and drive to build the appeal and brand of cricket and to promote the work of the ECB across a broad range of areas, at national and international levels.

This is a high-profile leadership position and candidates must therefore demonstrate the experience, stature and leadership skills required for this appointment. The Chief Executive Officer will exhibit high levels of personal credibility and authority stemming from a proven track record in a similar role. A passion for the game of cricket is vital. Whilst previous cricketing or sports administrative experience would be advantageous, it is not essential.

The role has a highly international dimension: it is of paramount importance that candidates fully appreciate this aspect of the role and therefore the travel demands of this position.
KEY RELATIONSHIPS
Reports to: The Chair
Direct reports: 7
Other: ECB Board and other cricket administrative bodies
KEY RESPONSIBILITIES:
To play an active role on the ECB Board, developing and implementing the Inspiring Generations strategy for the future  development and growth of cricket in England and Wales.

To lead the senior team and continue the evolution of the ECB to ensure it is a modern, diverse and inclusive organisation.

Help restore trust and confidence into the organization and wider stakeholders - including Domestic and International stakeholders.

To drive culture and transformation initiatives ensuring  the game remains  financially robust To foster a creative, open and transparent culture throughout the organisation and game with high levels of innovation, energy and unity of purpose.

Play a lead role in the corporate governance of the ECB.

To manage, mentor and develop the ECB's Executive Management Team, delegating responsibility effectively and enabling all managers to lead high performing teams.

To work closely with the Chair on all international activities to represent the ECB's interests' overseas, forging strong and effective working relationships at the ICC and with senior figures in international cricket administration.

To champion and publicise the game of cricket in England and Wales in its widest sense including men's, women's and disabilities cricket at both professional and recreational levels, inspiring new participants and supporters alike.

To work closely with Government, building broad and positive relationships with the  DCMS, Sport England and UK Sport to represent, influence, promote and protect the interests of cricket.

To drive revenues, to maximise income and building effective and lasting partnerships with sponsors and broadcasters.

Contribute to the success of all England national teams
CANDIDATE PROFILE
The ECB is seeking to hire a new Chief Executive Officer to replace Tom Harrison, who is leaving after seven successful years in the role. Reporting to the Chair, the Chief Executive Officer is responsible for leading the ECB's executive management team and its 350 permanent staff.
The new Chief Executive Officer will be an individual eager for, and comfortable with change, with proven experience of adapting to dynamic situations and driving transformation. An individual with the highest standards of integrity and transparency, they will operate with high levels of self-awareness, authority and credibility and will be capable of quickly commanding the trust and respect of a wide range of stakeholders.
The successful candidate will also demonstrate a strong personal commitment to EDI and social impact to ensure that the ECB and cricket is representative of the modern, diverse society in which it operates.
IDEAL EXPERIENCE
A strong understanding of the complexities of the commercial, political and operational aspects of leading a sport's governing body
Experience of influence at societal level with a sound understanding of political engagement and public affairs.

Experience of working within one (or more) sports and excellent understanding of operating in governance structures with the ability and gravitas to lead a major national governing body.

Evidence of success as an organisational ambassador.

Experience in forging relationships and partnerships that drive the commercial strategy and build revenue streams.

A candidate that has delivered meaningful change into an organisation and can evidence the material impact they have had had through re-structuring / re-positioning of an organisation.

Must be an strong, effective and proven communicator, with a track record of communicating to a range of audiences and stakeholders.
A proven track record of building and developing successful businesses
CEO experience within sport or highly regulated businesses.

Experience of guiding an organisation through a period of significant change and transformation.

Previous experience of accountability for culture, with experience of nurturing and developing a values/purpose driven organisation.

Evidence of role modelling integrity values and professional standards.
Financially astute with previous P&L management experience in a multi-disciplinary environment
Strong commercial acumen and an outstanding track record of delivery
CRITICAL LEADERSHIP CAPABILITIES
Collaborating and Influencing
The ability to build strong and trusting relationships in a complex stakeholder environment, with the ability to collaborate, encourage discussion and consensus leading to effective decisions to unify cricket.

Builds partnerships across the ECB to address organisation-wide challenges or opportunities.

Creates an environment of shared values where collaboration is expected at all levels.

Systematically builds support at multiple levels and across groups to achieve alignment, acknowledging differences in interests.
Driving Results
Proactively seeks to improve processes, raising quality and productivity through efficiencies or by implementing best-in-class solutions.

Enables higher performance by incrementally improving approaches based on calculated risks.

Benchmarks performance against best practices.
Leading People
The ability to create and advocate a culture of change and inclusion; builds excellent teams, forges momentum and exercises strong, fair and effective judgement.

A focus on inclusive leadership and ensuring our people are representative of the communities which we serve

The ability to influence and be highly engaging, collaborative, open, inclusive, clear, and committed. Ability to adapt style and tone to reflect context and audience.

Communicates the strategy, vision and purpose of the ECB with enthusiasm and passion

Orchestrates meetings, events, and/or forums to engage the entire organisation.

Motivates  the top leadership team to reinforce the ECB's purpose, culture, and values.

Promotes cross-organisational discussion to build or reinforce alignment around the ECB's purpose, vision, and direction.

Fosters open communication and debate across functions, divisions and locations, resolving different objectives to achieve a common purpose .
Leading Change
Initiates significant change across the organisation that requires implementation across multiple years.

Mobilises or recruits change leaders for a significant longer-term change initiative, including how each person will deliver it.

Creates and executes a multi-year plan to design and implement a major change initiative.

Reinforces and embeds new thinking and a change mindset throughout the ECB (e.g. aligning reward and performance management systems, adjusting how work gets done).
OTHER PERSONAL CHARACTERISTICS
Resilience

Highly disciplined - attention to detail delivering operational excellence

Versatile, confident and persuasive leader, capable of building relationships with multiple stakeholders.

Driven by outstanding performance and high customer service standards.

Commitment and persistence to achieve goals within a challenging environment and the ability to prioritise and juggle conflicting demands.

Possessing a range of influencing skills and able to adapt communication style to the audience.

Politically astute with gravitas in terms of presentational style and behaviour.

Considerable personal credibility and authority.

Outstanding people management skills in order to get the best out of a team.

A passion /empathy for cricket.
Removing bias from the hiring process
Applications closed Fri 23rd Sep 2022
Removing bias from the hiring process
Your application will be anonymously reviewed by our hiring team to ensure fairness
You won't need a CV to apply to this job
Applications closed Fri 23rd Sep 2022