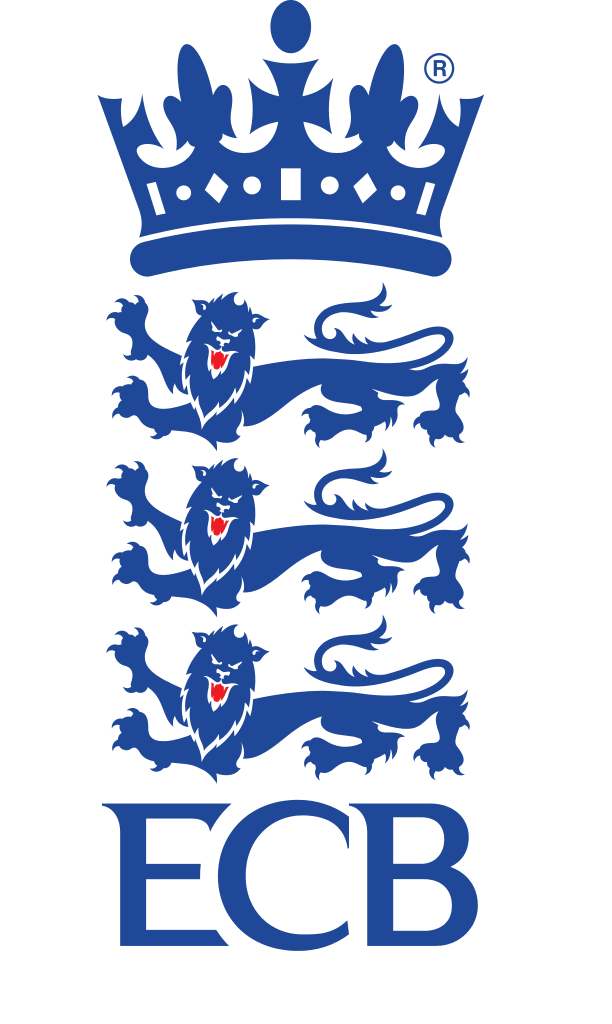 ECB Non-Executive Chair
England and Wales Cricket Board
Salary: contact ecbchair@sriexecutive.com for more information
Location:

contact ecbchair@sriexecutive.com for more information

Closing: 11:59pm, 21st Feb 2022 GMT
Perks and benefits

Employee Assistance Programme

Additional parental leave

Enhanced maternity and paternity leave
Job Description
How to apply
Applications and expressions of interest are being managed by SRI Executive who are leading the search on behalf of the ECB. Applications submitted via the ECB portal will not be reviewed.
The email address for applications: ecbchair@sriexecutive.com
"SRI is a boutique global executive search and consulting firm, servicing the rapidly converging industries of media, entertainment, technology and sport. We work as one partner-led team with staff based in key global markets across 11 offices on four continents. We offer dedicated and specific sector, function and region expertise. Our services include executive search, board assessment, succession planning, salary benchmarking, advising clients on their internal and external hiring strategy, new market entry and multi-vacancy projects.
Diversity, equity & inclusion (DEI) is a fundamental priority for SRI. Our philosophy focusses on embedding inclusive behaviours and processes across every element of our business practices, internally and in our work with clients and candidates."
Background
The England and Wales Cricket Board (ECB) is the national governing body for all cricket in England and Wales, supporting the game at every level – from grassroots to elite level.
We know that cricket is a force for good and makes an enduring impact on people's lives. It provides great entertainment. It teaches important skills, both physical and social. It can help inclusion and social cohesion. It's something for everyone to watch, play or enjoy, across genders, age, disability and diverse communities. Our purpose is to improve lives and connect communities, and our goal is to inspire a new generation to say 'cricket is a game for me'.
At the top of the game, our Men's and Women's England teams are current 50-over World Champions. We also run four England disability teams.
We oversee the professional men's and women's domestic game, supporting and growing the players and the pathways, as well as recreational cricket played by around two million people across the country each summer.
We run participation programmes that give more than a million children and young people a chance to play cricket, and invest in new pitches and facilities to give more people opportunities to play the game.
Equity, Diversity and Inclusion (EDI)
The ECB is committed to ensuring cricket is a game for everyone. 
We want cricket to be a game for everyone. We want to be a truly inclusive and diverse sport where everyone feels welcome and there is opportunity for all. And we know there is still much work to do before all communities and individuals think 'cricket is a game for me'.
This commitment is detailed in the ECB's EDI plan which covers 4 core foundations of empowering people, building diverse teams, developing inclusive environments and leading with accountability. The ECB has committed to delivering 12 key actions by the end of 2023. 
In November 2021, the ECB also published its action plan, jointly developed with the game's 41 members to tackle racism and all forms of discrimination in the game.
NON-EXECUTIVE CHAIR
ROLE CONTEXT
The new Chair will play a key role in the transformation of a much loved sport to continue to be fit for purpose for the society we live in today. At this pivotal moment, cricket is facing many challenges alongside considerable opportunities. The game has navigated a difficult period through the pandemic and recent events have highlighted the amount of work still be done to address discrimination in cricket. The response to this will make or break the future of cricket. The new Chair will adopt a transformational role in helping to inspire and influence the vision of the game, unifying the game to create positive and lasting change.
The Role of the ECB Board
The Board is responsible for the governance, oversight, approval of strategy and risk profile of the National Governing Body of Cricket and it delegates strategy creation and operational delivery to the Executive  team. The Board oversees the Executive's work, adhering to the principles of good governance and acts on a collective basis operating on the principles of responsibility, support and respect.  A Governance Review is currently underway in light of recent events.
 The Role of the ECB Chair
 The role will be centred upon a number of key pillars: 
Establish a transformational and trusted strategy for the future of the ECB and the game.

Develop trusted and effective working relationships with ECB stakeholders (41 members);

namely, being attentive to the evolving needs of cricket and understanding the requirements of

the First Class Counties (FCCs) and the recreational game amongst others.

Build a strong, effective and constructive working relationship with the CEO and Executive, including supporting, mentoring and holding to account the CEO.

Guide the ECB's response to discrimination in the game, providing strong and inclusive leadership during a period of change for cricket in England and Wales. 

Drive the performance of the Board through effective delegation and coordination of Board members.  

Working with the Executive and Board to drive the change agenda for the next phase of the ECB. This will include a review of current structures within the organisation – and the game – to ensure both are fit to enable the required changes in the sport.

Guide the Board in advising, challenging and supporting the Executive in the development of the game wide strategy. 

Act as an ambassador of the game, confidently representing the ECB and building relationships across the global game and the International Cricket Council (ICC).
THE PERSON
 Experience & Functional skillset 
 A passion / empathy for cricket coupled with a clear understanding of the structures and the operation of cricket in England and Wales.

Experience of guiding an organisation through a period of significant change and transformation.

Experience and excellent understanding of operating in governance structures with the ability and gravitas to chair the board of a major national governing body.

Executive or Board experience within sport or highly regulated businesses.

Evidence of success as an organisational ambassador. 

Previous experience of accountability for culture, with experience of nurturing and developing a values/purpose driven organisation. 

International and multi-cultural working and/or lived experience is desirable. 

Experience of influence at societal level with a sound understanding of political engagement and public affairs. 
Competencies
 Stakeholder Management: The ability to build strong and trusting relationships in a complex stakeholder environment, with the ability to collaborate, encourage discussion and consensus leading to  effective decisions to unify cricket

Effective Communication: The ability to influence and be highly engaging, collaborative, open, inclusive, clear, and committed. Ability to adapt style and tone to reflect context and audience.  

Strong and Inclusive Leadership: The ability to create and advocate a culture of change and inclusion; builds excellent teams, forges momentum and exercises strong, fair and effective judgement. 
Attributes
 An individual with the highest standards of integrity and transparency. 

Operates with high levels of self-awareness, authority and credibility; quickly commanding trust and respect. 

Eager for, and comfortable with change, along with proven experience of adapting to dynamic situations.

A strong personal commitment to EDI and social impact to ensure that the ECB and cricket is representative of the modern diverse society in which it operates. 

 
Independence
The successful candidate must be independent in character and judgment. The ECB Board will determine whether there are relationships or circumstances which are likely to affect, or could appear to affect, a director's judgment. 
 Time Commitment
There is not a fixed time commitment for this role, as the Board feel it is important for the successful candidate to decipher the appropriate time commitment needed to serve this role effectively but it is anticipated to be a minimum of 2-3 days a week. Whilst this is a non-executive role the Chair needs to be accessible to the Board, Executive and the ECB Members and therefore additional responsibilities outside of the role of the Chair would have to be taken into consideration. 
The appointment will be for a fixed period of no more than one 5-year term.
Removing bias from the hiring process
Your application will be anonymously reviewed by our hiring team to ensure fairness
You won't need a CV to apply to this job
Applications closed Mon 21st Feb 2022
Removing bias from the hiring process
Your application will be anonymously reviewed by our hiring team to ensure fairness
You won't need a CV to apply to this job
Applications closed Mon 21st Feb 2022