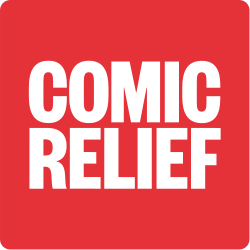 Community Fundraising Associate - FTC until March 2021

As part of the Community Fundraising Team, the Community Fundraising Associate will work closely with the High Value Fundraising Manager, and manage the Fundraising Assistant, to help maximise fundraising for the Red Nose Day 2021 campaign managing the accounts of some of our most valuable fundraisers across Community Fundraising for Red Nose Day.
Key responsibilities:
Deliver against the strategy, working across the organisation to help deliver materials, products, ideas and propositions that will inspire fundraising in these audiences
Work with the High Value Fundraising Manager on delivering the High Value fundraising strategy, providing exceptional stewardship and relationship development to our most valuable fundraisers.
Deliver on set income targets and KPIs ensuring accurate tracking and evaluating to discover insights and trends.
Identify inspiring fundraising stories from supporter audiences settings that can be used in marketing materials, fundraising materials and editorial. Collect and document these stories, collecting photos, fundraising totals and permissions, acting as the main point of contact
Brief and work with the Supporter Care Supervisor to ensure all enquiries and complaints are managed effectively and within the agreed timeframes.
Deliver engagement activities for our key fundraisers such as project visits and webinars. Attend events and visit fundraising events on behalf of Comic Relief and act as representative of charity.
Contribute creative ideas to incentivise fundraising, enable recognition and achieve better retention.
Alongside Fundraising Managers, brief and manage creative resource
Essential Skills and Competencies:
Experience account managing high value fundraisers including individuals and organisations.
Experience of delivering fundraising strategies and propositions for fundraisers
Experience of developing fundraising ideas that engage fundraisers and drive support
Strong attention to detail – to produce work, which is consistently accurate, and which fits the purpose for which it was intended.
Excellent communication skills – written and verbal
A proactive, positive and fun individual with a "can do" attitude
Inclusivity at Comic Relief
We recognise diversity and inclusion are a source of strength in achieving our mission. We therefore welcome everyone, trusting what makes us different brings creativity, styles and experiences to help us collectively do our best work. That's regardless of your gender, age, disability, religion, sexual orientation, and cultural identity. We especially welcome those from under-represented groups in modern grant-making and fundraising. We are on a journey, but if you join our team you will be part of a community that is committed to creating a diverse and inclusive environment where we want you to:
Be valued for being yourself

Do your best work, and be supported to break down barriers so you can succeed

Be heard, respected, and treated as an equal, whatever your level, experience or background

Be part of a team that is committed to making this happen – with our colleagues, partners, and contributors.
Comic Relief is committed to preventing and protecting all people from harm in their interactions with us. We expect all those that act in our name to uphold our approach to doing no harm.
Role posted -
2:30pm, 10th Sep 2020 BST