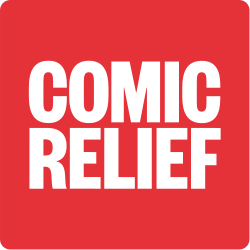 Partnership Coordinator (FTC until end of November 2019)

As part of the Funder Alliances team, the Partnership Coordinator will support the two Partnership Managers; Queen's Young Leaders to contribute to the delivery of the Queen's Young Leaders programme.
Key responsibilities:
Support the Partnership Manager in the start-up process of a portfolio of 16 Legacy Grants (£200,000) – small grants made to youth-led organisations - working across departments to ensure best practice in adherence to Comic Relief's grant-making policies and procedures.
Support the Partnership Manager in the grant-management of the Legacy Grants portfolio to enable maximum impact for social change within each respective community. As part of this, support with a unique capacity-building offering for the portfolio, with a specific focus on safeguarding and financial management, working with the relevant teams internally.

Support the Partnership Managers with monitoring trips across the entire Queen's Young Leaders portfolio, as required.

Lead on the successful logistics and delivery of 'Fastlaners'; a one-day interactive workshop at Comic Relief HQ in April as part of one of our grantee UpRising's employability and personal development programme.

In conjunction with the two Partnership Managers, ensure the smooth running of a celebratory event to mark the end of the Queen's Young Leaders programme, in October 2019. Lead on logistics, support with the conception and delivery of the event in London and work closely with the comms team to support on the story-telling element.

Support the Partnership Manager in the timely submission of the final six-month report to the Queen Elizabeth Diamond Jubilee Trust. Take responsibility for the budget narrative part of the report, working closely with Finance to ensure we are honouring the reporting requirements.

Identify stories of success and key learning points from the Queen's Young Leaders and work with the two Partnership Managers to collaborate with colleagues to share and internally champion learning across Comic Relief's wider grant and investment portfolio. Contribute to conversations about 'what next?' for Comic Relief in the youth-leadership space.

Process all incoming invoices under the Queen's Young Leaders budget, to support budget management and periodic financial reporting.

Build and maintain positive and collaborative relationships with external stakeholders, mainly the Queen Elizabeth Diamond Jubilee Trust.

Liaise and build effective relationships with relevant internal key stakeholders, ensuring smooth cross-functional working and communication, and be an ambassador for this type of matrix-team working within Impact and Investment directorate and across the wider organisation.

Partnership Coordinator will have the opportunity to participate in activities outside of the above job description across the Funder Alliances team and wider Impact and Investment directorate, to maximise understanding of Comic Relief's strategy as a creative agency for social change, diversify exposure to different issues and build and maintain relationships outside of immediate team. Examples of such opportunities include: supporting with shortlisting within other initiatives; supporting with travel and catering arrangements for – and attending – select events; and shadowing on grant assessments.
Essential Experience and Competencies:
A strong interest in young people reaching their potential, securing meaningful employment, being able to express their needs and aspirations in order to influence decision-makers, and in young change-makers and activists. Previous experience in / exposure to this area is a bonus.
A confident, collaborative, cross-functional professional that engages stakeholders to maximise effective and positive outcomes.
Effective communication skills, written and oral, with experience of being able to adapt communications to different audiences including high-profile stakeholders and young people.

Strong interpersonal skills with the ability to build positive and collaborative relationships quickly.

Significant experience of time-management, personal organisation and managing a complex workload.

Outstanding attention to detail.

Some experience of budget management (desirable).

Some experience of event delivery inc. logistics, ideally within a youth context (desirable).

Some understanding of best practice and effective grant management (desirable).
Interviews will be occurring on the 19th and 20th of February.
Role posted -
4:44pm, 29th Jan 2019 GMT