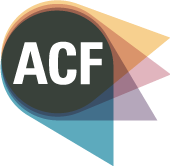 Events officer
Association of Charitable Foundations
Team: Membership team
Grade: Officer
Salary: £23,300 plus benefits
Location:

28 Commercial Street, London E1 6LS. Currently operating hybrid working.

Closing: 11:59pm, 4th Jul 2022 BST
Role posted - 1:30pm, 8th Jun 2022 BST
Job Description
Job pack
 About the Association of Charitable Foundations
The Association of Charitable Foundations (ACF) is the membership body for UK foundations and grant-making charities.
Founded in 1989, we have over 430 members who reflect the diversity of the foundation sector, including family trusts, corporate foundations, broadcasting appeals and livery companies, which fund a very wide range of charitable causes.
Our values guide our work
·       We care
 ·       We are open
 ·       We are evidence based
 ·       We are ambitious
 ACF's strategic objectives are:
SUPPORTS foundations in achieving their charitable objectives

ADVOCATES on behalf of foundations for an enabling policy, legislative and operating environment

CONNECTS foundations to people, organisations, governments and movements relevant to their work

INSPIRES foundations to be ambitious and effective in the way that they use their resources

THRIVES and is sustainable, supporting members over the longer term
What is a foundation?
Foundations are charities with private, independent and sustainable income that usually fund or support individuals or other organisations.About the role
This is a great time to join our friendly team, working at the heart of ACF in a key role for our organisation. The events team works across the organisation and closely with colleagues in the marketing and communications team, investment learning programme as well as colleagues in the external affairs team.
The last 18 months have seen a lot of development for ACF. We have launched a new website and Customer Relationship Management (CRM) system (called iMiS), adapted to hybrid working, grown our membership and developed our membership offer. But there is plenty more to come!
We are looking for an events officer to support the events manager and other key members of staff in the organisation and delivery of the learning and events programme. ACF's events include network meetings, cross organisational events, seminars, and annual conference. This role is an integral part of the team who will ensure the learning and events strategy is delivered successfully and that ACF's members needs are met.
This is a general events role, giving exposure to a broad range of events which are being hosted both online and in person. It is ideal for someone who wants to gain experience of events and the event lifecycle whilst ensuring high customer service levels are delivered.
You will gain hands-on experience of our new CRM system, website content management system which includes our event booking system, online event delivery platforms (Zoom and Microsoft Teams), email communications and administration. You will develop close working relationships with all colleagues, be able to see the impact of the team's work and learn new skills for your developing career.
The role will suit someone who is organised, detailed, and enjoys following processes. We are a relatively small team (18-strong) so you will need to be both a self-starter and a team player, prepared to roll up your sleeves to get things done.
What you'll do
·       Assist the events manager in the organisation and administration of all ACF's events, this will include using the iMiS computer system
·       Assist and support members with event enquiries responding in a helpful and timely manner
·       Assist guests with the delegate journey and event booking process
·       Support the delivery of ACF's online events using, for example Zoom or Microsoft Teams
·       Support the delivery of ACF's in person events, including managing event checklists, ensuring room set up, Audio Visual and catering are correct, welcoming and supporting guests
·       Assist with website maintenance and improvements to our online communities
·       Support the preparation of regular and ad hoc external email communications
·       Support the coordination of event activities across the organisation by maintaining an events calendar and assisting colleagues with booking dates for events
·       Assist the events manager in collecting and reviewing feedback from event attendees
What you'll bring
·       Strong organisational and administration skills
·       IT skills; this could be from education, work or leisure and include things like experience of databases, websites, Microsoft/Google applications or social media
·       Developed ability to manage your time and prioritise your work
·       Strong customer service skills with the ability to communicate clearly and concisely
·       An awareness of event processes and logistics with an interest in developing a career in events
·       Attention to detail
·       A thirst for learning and a willingness to get stuck into a hands-on role to help things to run more smoothly
Benefits
ACF has a developed a range of benefits to enable staff to perform and be supported in times where personal situations change.  Annual leave is 25 days per year, plus all the bank holidays, as well as time off during Christmas and New Year which does not affect the leave above.  We will also make a pension contribution of 10% of base salary into Now Pensions on your behalf.
We have a generous sick leave policy to support staff in the event of illness or accident, and a Parental, Maternity and adoption leave policy designed to support staff significantly above our legal obligations.
ACF is current using hybrid working, with staff ale to work from home some of the working week, and we will ensure that any working from home is supported by appropriate equipment.  ACF is also open to flexible working arrangements.
The application process
ACF uses Be Applied https://www.beapplied.com/ as its recruitment platform to remove as much bias as possible during the recruitment process.  Candidates will complete questions on the platform, which are scored for every candidate who completes an application by a suitably trained and qualified panel. Those selected to be interviewed are as a result of these scores; we do not take CVs into account at this point in the process.
Interviews are currently taking place online, with the structured questions shared in advance to enable candidates to prepare thoroughly. The Panel will independently score each candidate's responses with a review of candidates' summary scores only when all interviews are completed. 
Communication will be via email through the platform and managed independently by ACF's HR team. Any support a candidate needs can be directed to recruitment@acf.org.uk which will not impact their application, negatively or positively.
All candidates who apply for the position will receive feedback from the panellists at the conclusion of the process to support your future applications.
Application deadline: 11.59 pm Monday 4 July 2022
Interviews to be held: Week commencing 11 July 2022. Interviews will take place on Microsoft Teams or Zoom. Please let us know in advance if you require any reasonable adjustments for any interview.
 Person Specification
 ESSENTIAL
Skills - IT, Attention to detail, Developed organisational skills, Developed time management skills
Personal attributes - Organised, Flexible, Resilience, Rational, Passion for Philanthropy
Additional requirements - Interest in furthering career in event management
DESIRABLE
Knowledge - Awareness of events and logistics
Skills - Office 365, Developed customer service skills
Removing bias from the hiring process
Your application will be anonymously reviewed by our hiring team to ensure fairness
You won't need a CV to apply to this job
Removing bias from the hiring process
Your application will be anonymously reviewed by our hiring team to ensure fairness
You won't need a CV to apply to this job