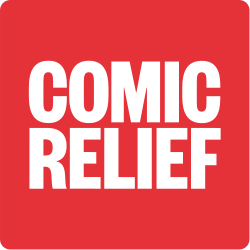 Philanthropy and Legacies Lead

The Head of Philanthropy will be responsible for developing Comic Relief's strategy for engaging ultra-high net worth and high net worth individuals. This will include developing a legacy strategy.
Key responsibilities:
 To develop, deliver and monitor Comic Relief's strategy for engagement of ultra-high net worth and high net worth individuals in our mission
To work closely with Talent to identify artists and their ecosystems who have the capacity and propensity to give financially and leverage support through networks
To develop a robust prospect pipeline, effectively cultivate prospects and manage and steward relationships with existing donors
To lead on the development and recruitment of a strategic Partnerships & Philanthropy Advisory Group with Corporate Partnerships
To deliver a series of virtual and face to face thought leadership events for prospects and donors, working with the Founder and Life Presidents to deliver these
To work closely with Impact & Investment to create propositions for high net worth individuals
To represent Comic Relief in relevant philanthropic circles, specifically targeting next generation donors, wealth advisers, intermediaries and talent ecosystems
To creatively develop new ways of reaching and communicating with our target audience of philanthropists, driving income against an agreed target and documenting learning to seek constant improvement
To manage the Senior Philanthropy Associate, setting clear performance objectives and KPIs including income targets
To be responsible for reaching the Philanthropy targets
To work with Head of Public Fundraising and Individual Giving Lead to develop legacy strategy, to enable Comic Relief to talk to philanthropic individuals about gifts in wills.
Essential Skills and Competencies:
Significant experience in effectively leading and managing high performing teams.
Solid experience of delivering a philanthropy strategy which contributes to the organisations overall strategic aims on income and relationships.
Solid experience of high-level relationship management and support which enables senior stakeholder to grow income and networks
Experience of securing 7 figure gifts and working with world leading philanthropist
Exceptional communication, networking, influencing, negotiating and persuading skills.
Strategic Thinker – able to evaluate decisions in the short, medium and long term.
Building and sustaining effective working relationships both internally and externally.
Inclusivity at Comic Relief
We recognise diversity and inclusion are a source of strength in achieving our mission. We therefore welcome everyone, trusting what makes us different brings creativity, styles and experiences to help us collectively do our best work. That's regardless of your gender, age, disability, religion, sexual orientation, and cultural identity. We especially welcome those from under-represented groups in modern grant-making and fundraising. We are on a journey, but if you join our team you will be part of a community that is committed to creating a diverse and inclusive environment where we want you to:
Be valued for being yourself

Do your best work, and be supported to break down barriers so you can succeed

Be heard, respected, and treated as an equal, whatever your level, experience or background

Be part of a team that is committed to making this happen – with our colleagues, partners, and contributors.
Comic Relief is committed to preventing and protecting all people from harm in their interactions with us. We expect all those that act in our name to uphold our approach to doing no harm.
Role posted -
1:22pm, 28th Aug 2020 BST