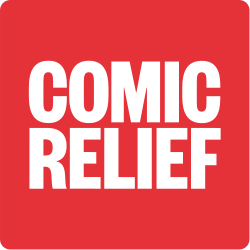 Investment Advisory Group (IAG) Member
Comic Relief
Team: Investment Advisory Group
Salary: No Salary
Location:

Meetings are held in person in London and via Zoom

Closing: 12:00pm, 1st Jul 2022 BST
Role posted - 12:13pm, 30th May 2022 BST
Perks and benefits

Employee Assistance Programme

Enhanced maternity and paternity leave
Job Description
Investment Advisory Group (IAG) Member
Role Description
Comic Relief is a leading, high-profile charity which harnesses the power of entertainment to fundraise and uses such funds in support of its vision of a just world free from poverty. We are looking for new member of our Investment Advisory Group (IAG) with an enthusiasm for our work. An impressive CV is not as important as how you demonstrate that your personal or professional perspective will add value to the IAG. As a IAG member, you will play a central role in shaping our future
The Investment Advisory Group (IAG) is the Comic Relief advisory group which advises on the implementation of the investment policy and monitors the investment portfolio. IAG reports into the Finance & Fundraising Committee and is comprised of Trustees and Independent Members. Independent Members are appointed because they have skills, experience and qualities which facilitate good decision making and help ensure that the advisory group successfully discharges its responsibilities. Comic relief values lived experience and we are particularly interested to see how your professional/personal perspective can bring value to the IAG and our board and the work we do. We encourage applications from women and people from minority ethnic backgrounds to come and join our impactful team.
Person Specification 
It is expected that candidates should have the following characteristics:
current experience of making investment decisions

current experience of reviewing and monitoring an investment portfolio

up to date knowledge of the financial sector and the policies, laws and regulations pertaining to it

ability to perform an advisory 'critical friend' role with respect to all matters within the remit of this advisory group, including making recommendations to the Finance and Fundraising Committee.

Exceptional communication and interpersonal skills

A genuine passion for diversity and inclusion

commitment to Comic Relief's mission to drive positive change through the power of entertainment and our vision of a just world free from poverty
Length of Appointment
The IAG Member initial term is three years. This can be extended for a further three-year period and for a further period of three years after that (therefore up to a maximum of nine years from the date of appointment) by agreement and subject to performance review.
The time commitment
IAG meets 4 times annually.  IAG Members may agree to contribute to individual projects in addition to this. 
 Interviews will take place on the 13th and 14th July (although may be subject to change)
Inclusivity at Comic Relief
We recognise diversity and inclusion are a source of strength in achieving our mission. We therefore welcome everyone, trusting what makes us different brings creativity, styles and experiences to help us collectively do our best work. That's regardless of your gender, age, race, disability, religion, sexual orientation, and cultural identity. We especially welcome those from under-represented groups in modern grant-making and fundraising. We are on a journey, but if you join our team, you will be part of a community that is committed to creating a diverse and inclusive environment where we want you to:
Be valued for being yourself

Do your best work, and be supported to break down barriers so you can succeed

Be heard, respected, and treated as an equal, whatever your level, experience or background

Be part of a team that is committed to making this happen – with our colleagues, partners, and contributors.
Comic Relief is committed to preventing and protecting all people from harm in their interactions with us. We expect all those that act in our name to uphold our approach to doing no harm.
Removing bias from the hiring process
Your application will be anonymously reviewed by our hiring team to ensure fairness
You'll need a CV/résumé, but it'll only be considered if you score well on the anonymous review
Removing bias from the hiring process
Your application will be anonymously reviewed by our hiring team to ensure fairness
You'll need a CV/résumé, but it'll only be considered if you score well on the anonymous review