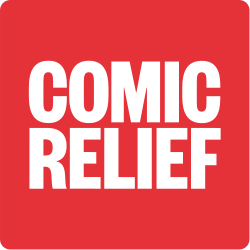 Finance Officer - Maternity Cover
Comic Relief
Team: Central Services
Grade: Manager/ Senior Associate
Salary: £26,500 - £29,400
Location: London and Currently Remote
Closing: 12:00pm, 5th May 2021 BST
Role posted - 3:27pm, 19th Apr 2021 BST
Job Description
The Finance Officer - Income and Investment will ensure Comic Relief's income is recorded accurately and in a timely manner and to update the ledger for investment movements.
Key Accountabilities/ Objectives
Record income due to Comic Relief in the finance system including campaign year donations, royalties, contributions to operating costs, Gift Aid and interest on investments.

Prepare and check gift aid claims based on donation details provided by the Data Team, liaise with public on queries and resolve bounced donations.

Reconcile all income balance sheet accounts including bank accounts and current asset investment accounts.

Maintain income tracking schedule for royalties and operating income.

Maintain the investment portfolio tracker, ensuring accounting entries (including revaluations at month end) have been correctly recorded to enable management review of compliance with Investment policy.

Ensure payment service provider accounts are reconciled to bank statements and advise Campaign team on setting up new PSPs.

Support Campaign teams with setting up banking arrangements, wording of Gift Aid on publications and FAQ sheets.

Provide guidance to working groups on income and gift aid processes.

Contribute to financial control month end and year-end audit processes.
Essential Education and Skills
Part qualified or desire to work towards an accounting qualification such as AAT/ACCA or qualified by experience.

Experience of using finance systems - Great Plains and Customer Relationship Management databases would be desirable.

Trustworthy & respectful of confidentiality- to deal with sensitive information and handle cash.

Good time management - to prioritise work and meet month end deadlines.

IT literacy- to be able to create and edit documents and spreadsheets, use e-mail and outlook calendar effectively.

Good communication skills - for dealing with suppliers and staff members.

A fun, positive and engaged professional that demonstrates high proactivity.
Inclusivity at Comic Relief
We recognise diversity and inclusion are a source of strength in achieving our mission. We therefore welcome everyone, trusting what makes us different brings creativity, styles and experiences to help us collectively do our best work. That's regardless of your gender, age, disability, religion, sexual orientation, and cultural identity. We especially welcome those from under-represented groups in modern grant-making and fundraising. We are on a journey, but if you join our team you will be part of a community that is committed to creating a diverse and inclusive environment where we want you to:
Be valued for being yourself

Do your best work, and be supported to break down barriers so you can succeed

Be heard, respected, and treated as an equal, whatever your level, experience or background

Be part of a team that is committed to making this happen – with our colleagues, partners, and contributors.
Comic Relief is committed to preventing and protecting all people from harm in their interactions with us. We expect all those that act in our name to uphold our approach to doing no harm.
Removing bias from the hiring process
Your application will be blind reviewed by our hiring team to ensure fairness
You'll need a CV/résumé, but it'll only be considered if you score well on the blind review
Applications closed Wed 5th May 2021
Removing bias from the hiring process
Your application will be blind reviewed by our hiring team to ensure fairness
You'll need a CV/résumé, but it'll only be considered if you score well on the blind review