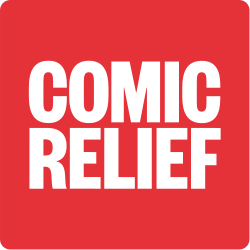 Comic Relief
Social Video Editor

Comic Relief seeks soulmate with GSOH for online video.
🌈 Are you a visual magician who makes eye-popping content appear out of thin air? Then we want you in our corner. We want someone bright and full of colour, who can edit, who can think, who can animate, who can design, and who spends a little too much time watching videos on their phone.
As the esteemed Social Video Editor on our slick Online Content team, you'll be creating and finessing content for use on Instagram, YouTube, Facebook and our website... and it's all part of making the world a better place.
The Social Video Editor will be responsible for creating videos, images, designs and animations for multi-platform distribution.
Using visual design to create content that people want to share on social media and reflects the evolving brand and brand values of Comic Relief.
Key Accountabilities / Objective
Create visual content for a wide variety of online platforms including social channels such as Instagram and owned-platforms such as comicrelief.com

Handle the post production of a wide range of visual projects

Bring fresh creative ideas to projects, take the creative lead on some projects and direction on others.

Quickly create designs and implement notes from producers and team leads

Maintain several ongoing projects at once

Work closely with other Comic Relief teams on design elements

Generate and facilitate ideas for visual content based on knowledge of design and pop culture

Create headers, infographics, type treatments, collages, and various other design projects

Work with video producers to create intro graphics/animations and other graphic elements

Optimise, organise, and prepare files for the web.
Essential Education and Skills
Experience in creating content for online and social
High level of proficiency in Adobe CC: Premiere, After Effects, and Photoshop

Use of Adobe Illustrator, with an adaptable illustration style, highly desired

Proficient in 2D animation

Proficiency in Mac-based systems

Experience within, and a clear understanding of production is a plus

Degree or course of study in design

Strong sense of typography, colour and composition

Desire to experiment

Ability to work independently on multiple projects under a tight deadline

Awareness of and experience with social media platforms

Sense of humour: love of comedy and memes and webcomics and YouTube.
Key Competencies
Creative and expedient – can execute great ideas and get the job done

Great communication skills and a talent for collaboration

An interest in current events, pop culture, and social media.
Role posted -
2:14pm, 1st Apr 2019 BST