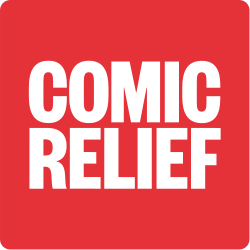 Executive Director of Operations
Comic Relief
Location
Our offices are in London, and we are a hybrid working organisation
Closing: 12:00pm, 8th Aug 2022 BST
Perks and benefits

Employee Assistance Programme

Enhanced maternity and paternity leave
Job Description
Purpose of job:
This is an exciting opportunity to further realise the potential of a well-loved brand. The Executive Director of Operations will be responsible for strategically supporting the operations of Comic Relief, spanning Finance, Legal & Assurance, Information Technology, People & Facilities and Governance functions. The role ensures that Comic Relief is run efficiently to deliver upon its vision and strategy.
This role will provide overall executive leadership whilst having a deep analytical understanding of the charity, developing strong and trusted relationships across functions. It will help ensure the organisation is fully supported, and that the Operations directorate plays a lead role in commercial decision making. Ensuring the overall financial health and sustainability of the organisation is a key responsibility of the Executive Director of Operations . The role will also play an integral part in driving further efficiencies and performance improvements across Comic Relief and ensuring that staff are developed and supported to contribute to Comic Relief's objectives, culture and values
Key responsibilities:
Governance
Lead on Board Relations, attending the relevant board and committee meetings
Ensure that Comic Relief has a robust and effective governance framework that is mirrored in a comprehensive strategic framework.

Ensure that effective processes are in place to provide robust charitable governance and strategic delivery.

Support the Board Secretary, Board of Trustees and Committees of the Board to fulfil their duties.

Oversight of annual report and other financial reporting responsibilities.
Finance Oversight
Work with the Head of Finance to ensure alignment of financial and operational performance in line with our strategy.

Take ultimate responsibility for effective and accountable financial management of the organisation, ensuring that our systems and processes are robust.

Ensure that the organisation's operations are underpinned by a sustainable financial model.

Oversee the investment strategy to assure alignment with the organisations vision and mission and delivery of strategy.

Producing cost-effective budgets to achieve action plans.
Legal & Assurance Oversight
Support the Head of Legal and Assurance to ensure that measures are in place to comply with Comic Relief's statutory, regulatory and transparency obligations.

Ensure that effective professional legal support is provided to enable Comic Relief's business objectives and ensure reputational risk management.

Support Trustees to ensure they have a full picture of Comic Relief's risks and that there are appropriate plans in place to mitigate and manage these risks in such a way as to safely facilitate the objectives of the charity.
Operational Oversight
Responsible for providing day to day line management, oversight and support to the Head of Operations

Take ultimate responsibility for the People & Culture functions, including HR operations HR business partnering, learning and development, benefits, performance management, policies, culture offerings and employee support.

Take ultimate responsibility for the effective delivery of the  IT function, covering the technical services infrastructure that supports the organisation including: desktop support, equipment, office technology, connectivity and IT security.

Take ultimate responsibility for the delivery of a professional facilities service and working environments.

Take ultimate responsibility for the delivery of Supporter Care processes and team as they respond to donor and external enquiries.
Person specification
 Essential criteria
Significant experience at Executive Board level, in an organisation with complex stakeholder relationships with cross functional responsibilities.

A professional accountancy qualification or significant experience of leading strategic financial planning processes and overseeing a finance function.

Charity sector experience and knowledge of charity governance and laws

A strong track record of achieving financial results and delivering in an organisation with a significant transformation agenda.

High levels of personal energy, bringing the ability to inspire others around them and take them through significant change.

Be decisive and able to successfully influence people at all levels.

Be committed to developing a positive and high performing culture across the business.

Enjoy working in a fast-paced, audience-focused environment, and be keen to be a strong commercial contributor within the senior leadership team.
Desirable criteria
Experience of overseeing large scale change programmes

Exposure to the media sector.

Experience as a Trustee, Company Secretary, or other involvement in charity governance.

Experience of HR Management or overseeing HR Operations
If you are interested in joining our award-winning team, making a difference to the lives of people who need it the most and having FUN while doing it, click the link to see the full job description and apply!
Don't meet every single requirement? Studies have shown that women and people of colour are less likely to apply to jobs unless they meet every single qualification. At Comic Relief we are dedicated to building a diverse, inclusive, and authentic workplace, so if you're excited about this role but your previous experience doesn't align perfectly with every qualification in the job description, we encourage you to apply anyways. You may be just the right candidate for this or other roles
We recognise diversity and inclusion are a source of strength in achieving our mission. We therefore welcome everyone, trusting what makes us different brings creativity, styles and experiences to help us collectively do our best work. That's regardless of your gender, age, ethnicity, disability, religion, sexual orientation, and cultural identity. We especially welcome those from under-represented groups in modern grant-making and fundraising. We are on a journey, but if you join our team you will be part of a community that is committed to creating a diverse and inclusive environment where we want you to:
Be valued for being yourself
Do your best work, and be supported to break down barriers so you can succeed

Be heard, respected, and treated as an equal, whatever your level, experience or background

Be part of a team that is committed to making this happen – with our colleagues, partners, and contributors.
Comic Relief is committed to preventing and protecting all people from harm in their interactions with us. We expect all those that act in our name to uphold our approach to doing no harm.
If you have any questions or would like to arrange a chat about the role, please email people@comicrelief.com
Removing bias from the hiring process
Applications closed Mon 8th Aug 2022
Removing bias from the hiring process
Your application will be anonymously reviewed by our hiring team to ensure fairness
You'll need a CV/résumé, but it'll only be considered if you score well on the anonymous review
Applications closed Mon 8th Aug 2022