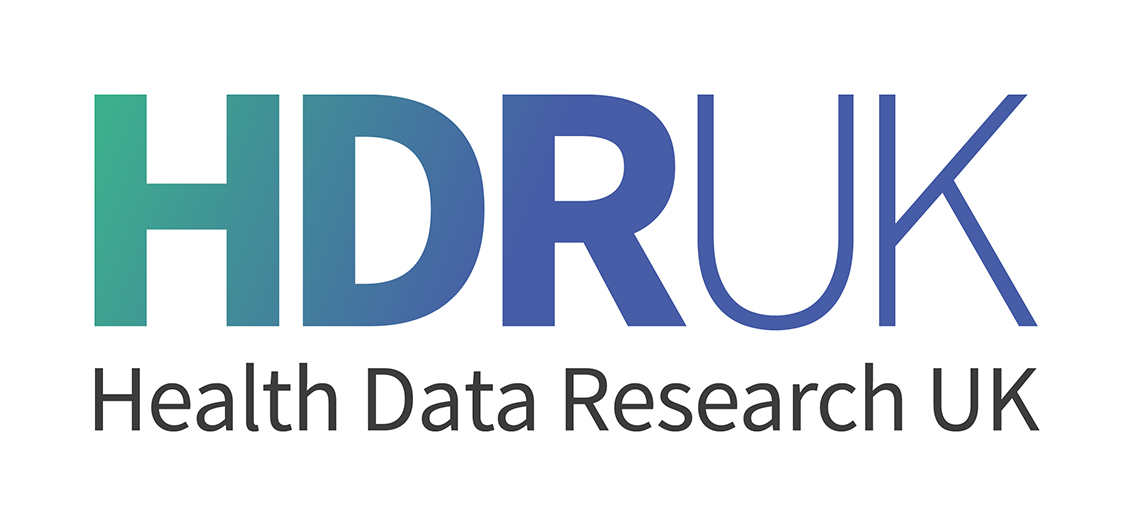 Health Data Scientist Internship
Health Data Research UK
Salary: £10.75 / hour (London Living Wage)
Location:

Locations across the UK - internship will be conducted remotely for summer 2021

Closing: 5:00pm, 11th Jan 2021 GMT
Job Description
About Health Data Research UK
What we are doing at Health Data Research UK and through the UK Health Data Research Alliance is different, even revolutionary. We are bringing together people from different backgrounds, breaking down walls between organisations and disciplines, and creating a community of innovators who can deliver our mission: to unite the UK's health and care data to enable discoveries that improve people's lives.
The Alliance member organisations include NHS Hospitals, Research Organisations and Charities. Together we want to attract and develop health data scientists who are visionary, embody our values, create strong partnerships and deliver great health data research and societal outcomes.
Black Internship Programme - Summer 2021
The Black internship programme for health data scientists is an exciting new endeavour. Black data scientists are currently under-represented within the health data science community, and this is one of several steps that we are taking to start to address this.
By bringing together the extraordinary variety and breadth of data activities across the Alliance organisations – different diseases (from cancer to cystic fibrosis), different organisations (mental health trusts to biobanks), and from different parts of the country (all four nations) - we are creating an internship programme to attract talented Black people who are considering a career in health data research.
The programme is of 6-week duration during summer 2021 (28 June – 6 August 2021).
Interns will be recruited and employed by an Alliance member organisation listed on the internship website, and will participate in a programme of training activities throughout the internship.
About you and the role
As a health data scientist intern, you'll be involved in conducting research and analyses using health data. You'll help develop approaches which will influence how health and care are provided. Here's a taste of some of the areas you could be involved with:
Supporting research and developing health data analysis.

Collaborating with health care and systems teams to understand organisation needs and devise possible solutions.
Learning about latest health data research approaches and technologies
·Communicating results and ideas to internal and external stakeholders.
Implementing new statistical or other mathematical methodologies as needed for specific models.
Coordinating joint efforts with external partners by ensuring appropriate database use and project design.
Your skills
We don't expect you to have developed all of these just yet, but some of the skills you could have are:  
 Sound quantitative skills and the ability to conduct analyses using data.
Competent pattern recognition and predictive modelling skills.
Have a passion for solving health data problems, no matter how big or small; and are strongly motivated to get things done.
You have an appreciation of  the big picture of our health data research mission and balance that with a collaborative mindset to prioritise your work.
You have confidence in your verbal communication and presentation skills
Being willing to learn and want to develop new skills and  tackle new areas.
Who can apply?
You are encouraged to apply if you are a Black person currently studying at a university in the U.K., on a gap year or recently graduated from a U.K. university (2019 and 2020). This is open to Black persons of all academic backgrounds. It is ideally suited to individuals with a degree in maths, biological sciences, and engineering or computer sciences.
Benefits
You'll benefit from:
Being part of an organisation that is leading health data science in the UK
Working alongside experienced health data scientists, learning the latest tools and methodologies
Being part of an internship cohort, receiving formal training, and learning from each other, This will also support your current or future studies as well as your career development.
Next steps
You can start the application process by clicking on the yellow button on the top right of this page.
You'll answer some questions that are related to your day-to-day work or study. Once your application is complete your answers will go through our de-biased sift process: all answers will be anonymised, randomised and then scored by members of our team.
If you are shortlisted, we'll invite you to the next step, which includes an online interview.  We love giving feedback, so at the end of the application process, we'll give you constructive advice on improving your application for the future.
Timescales for this application process:
1 December 2020 - application process opens
5pm 11 January 2021 - application process closes
25 - 29 January 2021 - online interviews
5 February 2021 - candidates informed of outcomes
28 June - 6 August 2021 - internship programme
We are equal opportunities employers
We are committed to a policy of Equal Employment Opportunity; this internship programme has been specifically designed in line with recommended positive action approaches set out in the Equalities Act 2010.
Providing opportunities exclusively to a specific under-represented group enabling them to learn more about particular types of work opportunities with employers through programmes such as internships.
Removing bias from the hiring process
Your application will be anonymously reviewed by our hiring team to ensure fairness
You'll need a CV/résumé, but it'll only be considered if you score well on the anonymous review
Applications closed Mon 11th Jan 2021
Removing bias from the hiring process
Your application will be anonymously reviewed by our hiring team to ensure fairness
You'll need a CV/résumé, but it'll only be considered if you score well on the anonymous review
Applications closed Mon 11th Jan 2021