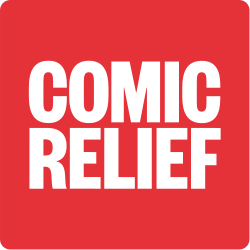 Email Marketing Executive (12 month FTC, immediate start)
Comic Relief
Team: Fundraising and Creative
Grade: Associate
Salary: £27,000 - £29,900
Location: London, and Currently Remote
Closing: 12:00pm, 24th Jun 2021 BST
Role posted - 4:52pm, 1st Jun 2021 BST
Job Description
The Email Marketing Executive will support the Fundraising and Creative directorate to deliver multi-channel campaigns for Red Nose Day 2021 and year round giving through our marketing automation platform (channels include primarily email but also SMS, social ads, website personalisation). This person will own the curation and delivery of these campaigns and produce analysis reports as required.                                                                  
Key responsibilities:
Creating, curating, and delivering effective and engaging email, SMS and other CRM channel campaigns to our segmented audiences
Working closely with both the fundraising teams and marketing team to identify and support their communication needs

Create journey maps for our target segments for the campaign

Manage the email/automated program calendar using Trello

Working with teams to produce engaging content for our emails, ensuring all emails are created on-brand and in-line with best practice

Setting up automated email campaigns

Reporting and optimisation of all activity based on set KPI's

Working with data analysts to perform analysis reports for campaigns and devising testing strategies as required. Owning the email approval process

Being the organisational super-user of our marketing automation platform, Emarsys (training will be provided)

This person will need to feel comfortable using data and understanding how to brief, create and utilise data sets in order to create targeted automated campaigns.
Essential Education and Competencies:
Previous experience in an email marketing role in a matrix style organisation

Proven track record of the creation and delivery of successful CRM marketing campaigns

A strong understanding of optimisation, user experience, A/B and multivariate testing and reporting, data segmentation

Experience of Google Analytics

Excellent attention to detail.

Experience with marketing automation
An understanding of data management and email segmentation strategies
Inclusivity at Comic Relief
We recognise diversity and inclusion are a source of strength in achieving our mission. We therefore welcome everyone, trusting what makes us different brings creativity, styles and experiences to help us collectively do our best work. That's regardless of your gender, ethnicity, age, disability, religion, sexual orientation, and cultural identity. We especially welcome those from under-represented groups in modern grant-making and fundraising. We are on a journey, but if you join our team you will be part of a community that is committed to creating a diverse and inclusive environment where we want you to:
Be valued for being yourself

Do your best work, and be supported to break down barriers so you can succeed

Be heard, respected, and treated as an equal, whatever your level, experience or background

Be part of a team that is committed to making this happen – with our colleagues, partners, and contributors.
Comic Relief is committed to preventing and protecting all people from harm in their interactions with us. We expect all those that act in our name to uphold our approach to doing no harm.
Removing bias from the hiring process
Your application will be blind reviewed by our hiring team to ensure fairness
You'll need a CV/résumé, but it'll only be considered if you score well on the blind review
Removing bias from the hiring process
Your application will be blind reviewed by our hiring team to ensure fairness
You'll need a CV/résumé, but it'll only be considered if you score well on the blind review