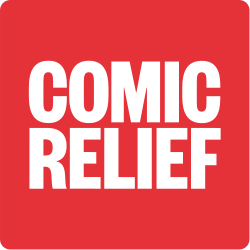 Portfolio Manager
Comic Relief
Team: Strategy / Funding Team
Salary: £40,422 - £43,014
Location:

Our offices are in London, and we are a hybrid working organisation

Closing: 1:00pm, 31st Mar 2023 BST
Perks and benefits

Employee Assistance Programme

Enhanced maternity and paternity leave
Job Description
This post is recruiting for two Portfolio Managers
Please note this is a hybrid role based on the successful candidate working at least two days a week in our London office. Remote contracts would not be considered for this role. 
Purpose of job
A key relationship manager for partner funding, with a focus on ensuring the effective management and delivery of grant initiatives within the 'Alleviating the Consequences of Poverty' strategic programme, with the aim of achieving our vision of 'a just world free from poverty'.
The Portfolio Manager will have responsibility for 15 to 25 investments with partner organisations in the UK and internationally, and new funding calls.  This could  include directly funded partners and intermediary funding partners.
The postholder will ensure excellent grant making and management practice.  This will include establishing a relational and trust-based approach, putting experts by experience at the heart of decision making, demonstrating a commitment to learning and achieving social impact, and focusing on sustainability.
Key responsibilities:
Manage medium- to high-risk investment relationships, ensuring that the investment portfolio is managed in a timely and responsive way, using Comic Relief's (CR's) systems and processes.

Work closely with the Head of Programme and with other Funding Team colleagues to deliver a comprehensive and measurable programme of social change.

Lead the management of assigned funding portfolios, and coordinate with other Funding Team colleagues when needed e.g. in supporting funding programmes that have similar aims or objectives.

Manage all requirements, such as narrative, financial and risk reporting, and collaborate with the Programme Coordinator, Finance colleagues, and MEL colleagues as appropriate.

Work with the Assurance and Finance teams to ensure ongoing compliance across the portfolio with legal requirements, our grant conditions, reporting requirements and best practice.

In collaboration with the Partnerships Team, contribute to strong relationships with relevant co-funding partners, including corporates and/or trusts, foundations and institutions (TFIs), and support reporting and other requirements.

Work closely with Social Change & Impact team members to identify shared learning and to make choices about where to amplify learning.

Work collaboratively across CR to support storytelling; existing and potential funding partnerships; and learning from CR's programming and the knowledge of external partners.

Contribute to budget management as part of a team.

Manage the work of freelance assessors and other contractors as required.

Represent CR in relevant networks, coalitions and at external events.

Develop a basic understanding of all areas of social change that are prioritised by CR.

Communicate in an open, honest and transparent way with funding applicants, funded partners and funding partners.

Ensure that, when applicable, people with lived or learnt experience are actively engaged with our work, contributing to the design and decision-making process of our funding portfolios.

Embed effective ways of working that contribute to the effective de-colonization of philanthropy.

Engage with the funding and delivery sectors (both UK and International) to maintain excellent networking, learning and co-working with the aim of increasing collaboration.

Manage relationships with strategic partners focused on those working to end social injustice, alleviate the impact of poverty on daily lives, and reduce stigma of poverty.

Ensure that trust and shared accountability for learning and sustainability are the hallmarks of all partnerships.

Travel (including some international) will be required in this role.
Person specification
Essential criteria
Experience of managing grants, within a donor and / or an implementing organisation, that supports work in the UK, or in low-income or lower-middle income countries.

Experience of managing donor reporting.

Experience of contributing to budget management .

A good understanding of developing, implementing and evaluating programmes.

Self-motivated, enthusiastic and a strong planner, with flexibility to navigate the unexpected.

An understanding or lived experience of social injustice, and commitment to EDI and tackling social injustice and prejudice.

Personal and effective relationship builder with ability to nurture trust and respect in relationships, and  cross-functional / collaborative working.

Analytical thinker with the ability to see the bigger picture and make appropriate and effective decisions.
Desirable criteria
Experience and knowledge working closely with funder partners and donors for social change.

Experience of managing government funding and/or funding from other institutions, trusts or foundations.

Experience of managing large or complex grants.
Don't meet every single requirement? Studies have shown that women and people of colour are less likely to apply to jobs unless they meet every single qualification. At Comic Relief we are dedicated to building a diverse, inclusive, and authentic workplace, so if you're excited about this role but your past experience doesn't align perfectly with every qualification in the job description, we encourage you to apply anyways. You may be just the right candidate for this or other roles.
Removing bias from the hiring process
Your application will be anonymously reviewed by our hiring team to ensure fairness
You'll need a CV/résumé, but it'll only be considered if you score well on the anonymous review
Removing bias from the hiring process
Your application will be anonymously reviewed by our hiring team to ensure fairness
You'll need a CV/résumé, but it'll only be considered if you score well on the anonymous review