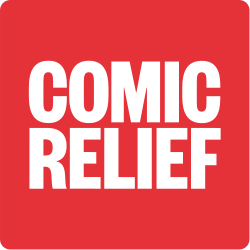 Creative Director

Creativity is central to Comic Relief. The Creative Director is pivotal to the public-facing identity of Comic Relief as well as the development and delivery of relevant, engaging, amusing or moving content that compels the public from emotion to action (donate, fundraise, participate, shop, comment, share). Key to the role is an interest and understanding of the modern mainstream, coupled with ambition to reach key mass audiences with entertaining and amusing and emotional content that drives people to care more and give more. The creative output delivered by the Creative Director and team will connect Comic Relief with our priority audiences across channels (TV, Radio, film, digital, live and virtual events).
The Creative Director will be the key point of contact with our Founder and the Creative Advisory Committee - to seek advice and to welcome new ideas for future fundraising growth.
KEY RESPONSIBILITIES
Strategic leadership and planning
Under the guidance of the ED of Fundraising and Creative, develop the creative and visual strategy, including marketing and media, broadcast, content and talent

Lead, manage and motivate the creative teams to deliver brilliant work

Develop and manage budgets - monitoring and reforecasting on an ongoing basis

View all of our work through a Diversity, Equity and Inclusion lens, specifically focused on our talent pool and creative executions 
Working with others, internal and external
Appoint and manage creative agencies and other creative talent - in consultation with the ED of Fundraising & Creative - to welcome new ideas into the organisation. Be the main point of contact to the Creative Advisory Committee, working closely with the Founder
Work with the BBC commissioning teams on appeals and content for our night of TV and other year-round activities
Identify and build relationships with new broadcast partners, especially in the digital space
Facilitate creative executions for fundraising ideas, working with agencies and the fundraising teams to encourage growth of market and income
Work closely with the Audience and Insights team to use audience research to inform creative executions
Develop & deliver brilliant creative and stories that reflects the brand and inspires action
Develop the creative vision for Comic Relief, considering the brand personality and what motivates target audiences

Ensure the Comic Relief / Sport Relief / Red Nose Day brands are consistently breaking through and standing out

Bring big ideas to the table that push for greater creative ambition by facilitating the constant flow of creative ideas (see working with others)

Develop concepts and then oversee all production output from the creative teams

Identify areas for new content streams or media platforms, with a focus on digital
Champion responsible storytelling by prioritising the safeguarding of story contributors and ensure GDPR is adhered to
Essential Education and Competencies
Experience as a Creative Director, leading teams

Experience in the development, creation, delivery and distribution of multi-media content, digital being the most essential

Diplomacy and rapport gained from experience working with high-end celebrity talent

An ability to hold Comic Relief's beliefs, values and ethos around social change, whilst keeping our comedic roots

The ability to develop concepts that teams have taken forward to successful outcomes

Evidence of successful multi-channel campaigns
Desirable
Charity marketing and content experience
VALUES
Walk the walk
Lead by example – actions are stronger than words

Treat others how you would expect to be treated

Promote attitudes and make decisions that foster diversity
Share the stage
Create space for and acknowledge the contributions of others, whether audiences, grantees, partners or colleagues

Foster a sense of team spirit

Celebrate team wins
Have a sense of humour, always
Keep things in perspective

Try to look for positives or solutions

Take the work seriously, but don't take yourself too seriously

Remember it's ok to have fun
Make it personal
Get to know your colleagues and partners

Consider your colleagues and how you can make each person feel included

Be open-minded and understanding with different approaches
Inspire (a culture of) generosity
Give colleagues the benefit of the doubt – we're all working towards the same thing

Be generous with your time when you can

Learn from your experiences and seek to share your knowledge and expertise to help others

Be open-minded and understanding with different approaches
Make meaningful change
Be bold and brave to bring about the changes you seek

Take personal responsibility - know that you can make a positive difference to how things work

Have the courage to have difficult conversations in pursuit of a bigger goal
Break down barriers
Reach beyond your immediate team - get to know people across the organisation

Collaborate when it'll make the opportunity stronger and better

Gather input from others when making significant decisions
Inclusivity at Comic Relief
We recognise diversity and inclusion are a source of strength in achieving our mission. We therefore welcome everyone, trusting what makes us different brings creativity, styles and experiences to help us collectively do our best work. That's regardless of your gender, age, disability, religion, sexual orientation, and cultural identity. We especially welcome those from under-represented groups in modern grant-making and fundraising. We are on a journey, but if you join our team you will be part of a community that is committed to creating a diverse and inclusive environment where we want you to:
Be valued for being yourself

Do your best work, and be supported to break down barriers so you can succeed

Be heard, respected, and treated as an equal, whatever your level, experience or background

Be part of a team that is committed to making this happen – with our colleagues, partners, and contributors.
For full time roles, if you'd prefer to work part-time or as a job-share for a good work/life balance or to help you meet other commitments, as long as we can make it work with our business needs, we'll make this happen. If you need adjustments to your schedule or our office environment, to allow you to perform to your best – please let us know.
Comic Relief is committed to preventing and protecting all people from harm in their interactions with us. We expect all those that act in our name to uphold our approach to doing no harm.
Role posted -
5:43pm, 30th Jun 2020 BST