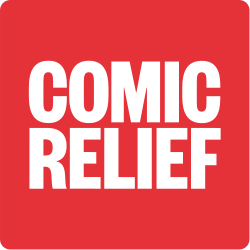 Levelling the Field: Enabling women and girls to reach their full potential through sport
Levelling the Field: Enabling women and girls to reach their full potential through sport
Expert by Experience Panel Member
As part of our efforts to bring a variety of perspectives into our decision-making processes, we're looking for people based in sub-Saharan Africa, with first-hand experience of delivering sport for change projects focussed on women and girl's empowerment in local contexts.
As an Expert by Experience Panel Member, you will work with staff from Comic Relief and a member of our independent investment committee, the Social Impact Committee, to decide which projects will receive funding through our Levelling the Field initiative.
About Levelling the Field
Levelling the Field invests in sport for change[1] approaches that enable women and girls to reach their full potential. The fund supports work in Malawi, Rwanda and Zambia. This is the second phase of Levelling the Field funded by Comic Relief and the Scottish Government. We have identified two key aims for this round:
1.        Ensuring women and girls are safe, equal and respected. We are looking to fund projects that enable women and girls to live free from harm, and with access to crucial support.
2.       Promoting women and girls' decision-making power and inclusion. We want to see women and girls with access to information, knowledge and services to increase their ability to make informed decisions about their futures, and better enable them to lead the lives they choose.
You can read the full initiative wording here.
What we need from you
As an Expert by Experience panel member, you will be required to read and analyse a set of panel papers for approximately 12 applications for funding and then attend a meeting to share your views on which projects should be funded. Panel papers include proposal details as well as an assessment undertaken by a member of the Comic Relief team followed by their recommendation (to fund/not fund). All meetings will take place remotely, via Zoom. You will need to be available on the following dates:
Briefing – Date TBC – likely to be either 15th or 16th February 2021 (2 hours)
We will brief you about what to expect during the process, provide some basic training and give you a chance to ask us any questions.
Papers – papers will be circulated no later than the 19th February 2021
You will have at least one week to read through and analyse the papers ahead of the panel meeting. We anticipate this taking no more than two working days in total.
Panel meeting – Date TBC - either 1st or 2nd March 2021 (4 hours)
The panel, made up of Comic Relief staff, Experts by Experience and an independent member of the Social Impact Committee, will decide which applications to recommend for funding.
Skills and experience you will need:
Experience
First-hand experience of women and girls programming in sub-Saharan Africa. We are not being prescriptive in terms of gender expertise. For example, this could include SRHR, livelihoods, economic empowerment, VAWG, financial inclusion etc.

First-hand experience of delivering projects that take a sport for change approach and knowledge of the sport for change sector in sub-Saharan Africa.

Experience working in the NGO sector in sub-Saharan Africa
Skills
Willingness to act as an 'Expert by Experience' drawing on non-sensitive personal and contextual experience to influence the decisions made

Ability and capacity to read a comprehensive set of panel papers (c. 120 pages)

Ability to analyse and make judgements based on information provided in the panel papers

Fluency in English and strong verbal communication skills, in order to actively participate in the panel meeting, justifying why you feel applications should/shouldn't be funded
As this process will be coordinated remotely, you will need access to a laptop/computer (not just mobile device), with a microphone, ideally a camera, and an internet connection. We would also expect you to be a confident user of Microsoft Word, Zoom and email and to be comfortable that confidential information is not leaked or available to others.
What's in it for you?
Panel members will be briefed on their roles and will be supported throughout the process. You will also gain great paid experience and play a key part in deciding how the fund will enable women and girls to reach their full potential in Malawi, Rwanda and Zambia.
Panel members will be paid according to Comic Relief's hourly rate for external assessors, which is £46 per hour. In total, we anticipate that the time commitment required will not exceed three full working days (21 hours). This would include: attending the briefing, reading the papers and participating in the panel meeting.
What's in it for us?
Comic Relief is proactively working to bring a wider variety of perspectives into our decision-making processes. We recognise that local, thematic experts and those with lived experience offer unique understanding and insights the issues we seek to address.
We therefore hope that Experts by Experience will help us to invest in realistic, appropriate proposals that will lead to the most impactful outcomes for women and girls under our Levelling the Field initiative.
How to apply
You do not need to submit a CV; you will just be asked to provide responses to the following questions:
1. Tell us about your first-hand experience of the following:
·Projects seeking to empower women and girls in sub-Saharan Africa

Projects using a sport for change approach
2. Tell us about up to three skills and experiences that mean you are suitable to be a Panel Member for Levelling the Field.
3. Why are you interested in being a Panel Member?
Please be aware:
We will try to bring together a panel with a range of experiences
You will be assessed against the experience/skills mentioned above

You must be over 18 to apply.
Comic Relief is committed to having more diverse perspectives inform our decision-making processes and to work with those with lived experience, therefore through this opportunity we are only considering applications from individuals that are based in sub-Saharan Africa.

Comic Relief is committed to ensuring equality of opportunity for all applicants. For this opportunity, we particularly welcome applications from women, in line with fund aims and the Equalities Act 2010.

You are not eligible to apply if you currently work, or have previously worked, for an organisation, or are affiliated with an organisation, that has applied, as either a lead applicant or sub-partner, for funding under Levelling the Field: Enabling women and girls to reach their full potential through sport.

Comic Relief is committed to preventing and protecting all people from harm in their interactions with us. We expect all those that act in our name to uphold our approach to doing no harm.

We may require further information from you at a later date for due diligence and verification purposes, e.g. proof of ID, a reference.
If you have any questions about the application process, or the role of the Experts by Experience, please contact Hannah Walters – h.walters@comicrelief.com
We will be inviting shortlisted applicants to attend a 30-minute interview during the week commencing 1st February 2021.  This will take place remotely via Zoom.
[1] We define sport for change as bringing about positive and social change for individuals and communities through the intentional use of sport and physical activity. You can read more on our website here.
Role posted -
6:14pm, 4th Jan 2021 GMT