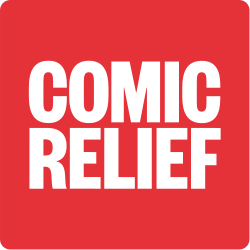 Producer (Digital)
The Producer (Digital) will assist the Ent. & Talent and Factual teams in ideating and delivering supporting digital comedy/ent. content for CR, both in campaign and within 365 activity. They will act as an ideas generator with strong editorial sensibilities, helping implement CR's strategy of producing long- and shortform multiplatform content that is both funny and credible and delivers a ROI in terms of funds raised. Internally, they will work cross-org with the CD, HODs & Managers, reporting to the Head of Ent. & Talent with a dotted line report to the Digital Content Lead. Externally, they will liaise with BBC commissioners, BBCS production teams and external production companies and creatives as needed.                                                                  
Key responsibilities
To add value to our TV and digital content offering and income generation strategy, building on previous successes monetizing content.

To liaise closely between the NOTV production team, our Entertainment content team and our digital teams in campaign, to strategise and deliver digital-first comedy/ent. content.

To work with our Digital Marketing team to amplify all content and maximise engagement and income on multiple platforms.

To work with the Factual team to develop & deliver digital promo films as required for external partners and/or community fundraising teams.

To maintain good working relationships with external creative partners, generating content for CR.
Essential skills & competencies
TV and digital development experience in comedy entertainment, fact. ent and/or popular factual genres.

Successful track record in monetizing digital content.

Deep knowledge of archive clearances & royalty exploitation mechanisms.

Preditor experience preferable but not essential.

Experience pitching to senior managers plus a strong grasp of editorial.

Exceptional communication, networking and influencing skills.

Strategic thinking and swift effective decision-making.

Recognition and appropriate implementation of safeguarding practices.
Inclusivity at Comic Relief
We recognise diversity and inclusion are a source of strength in achieving our mission. We therefore welcome everyone, trusting what makes us different brings creativity, styles and experiences to help us collectively do our best work. That's regardless of your gender, age, disability, religion, sexual orientation, and cultural identity. We especially welcome those from under-represented groups in modern grant-making and fundraising. We are on a journey, but if you join our team you will be part of a community that is committed to creating a diverse and inclusive environment where we want you to:
Be valued for being yourself

Do your best work, and be supported to break down barriers so you can succeed

Be heard, respected, and treated as an equal, whatever your level, experience or background

Be part of a team that is committed to making this happen – with our colleagues, partners, and contributors.
Comic Relief is committed to preventing and protecting all people from harm in their interactions with us. We expect all those that act in our name to uphold our approach to doing no harm.
Role posted -
2:06pm, 27th Aug 2020 BST